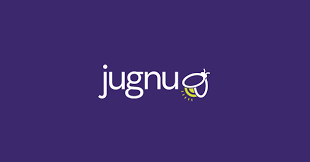 Jugnu, the Pakistan-based B2B eCommerce startup, and the online marketplace about their successful management of raising an undisclosed amount in its latest funding round. The latest funding round was led by  Sarmayacar which is the Pakistan-based VC investing in Early Stage startups in the region. The round however marks Jugnu's first external direct investment from a Venture Capital firm and that's not all.
Jugnu was founded by former cloud-based SaaS startup Salesflo founders back in 2019. Jugnu has been providing an integrated suite of tech applications that are built to digitize everything element-related in the retail supply chain ever since its foundation. It works all the way from the store owner placing an order conveniently on a mobile application all the way to the warehouse operations being tracked to eke out cost and time savings in procuring, sorting, stacking, and packing orders.
This year, the ecosystem of the eCommerce industry has seen the top performance across Pakistan according to last months' Venture Investment Dashboard. Pakistan-based E-commerce startups observed a 370% YoY growth in the amount of funding. And in the meantime, a number of E-commerce funding rounds in 2021 YTD is equivalent to that closed last year.
This particular investment however allowed a spectrum of funds that has been raised by B2B marketplaces focusing on SMBs. And all that from having bigger funding rounds that have already been raised by Bazaar Technologies and Tajir Pakistan. And it worked by using more equally weighing rounds that were raised by Dastgyr. And that alone puts Jugnu in a favorable place for its untapped potential across Pakistan and in this particular industry.
Jugnu's experience from having scaled Saleflo outfits the group with unrivaled intel that has assisted them with forming profound bits of knowledge into the complex issues inside the distro supply chain network in Pakistan. Jugnu is putting the recently forgotten kiryana storekeeper at the center of its item, some already managing more than 100 agents to search for more than 2k SKUs going through hours driving to obtain products every month.
Sharoon Saleem, Jugnu's co-founder said: "SMEs form the backbone of Pakistan's economy, we have watched this space grow and accelerated its digital evolution for over 6 years now – with Jugnu our aim is to positively impact livelihoods of the small and medium retailers through access to a wide catalog, reliable service and access to the credit line. We are excited to partner with Sarmayacar that shares our belief of laser focus on fundamentals and building a long-term business with high impact."
Even though the startup is facing well-funded competition, Jugnu has managed to demonstrate leading growth and retention metric. Just as it's developing the largest retailer network in the cities where it already works in a capital efficient manner. This particular funding will help them expand their retailer base by twice and enhance their warehouse network in Lahore. Their plan is also to expand to Rawalpindi, Islamabad, and Karachi.
Bernhard Klemen, General Partner at Sarmayacar concluded "We have been studying the space closely for well over a year and are delighted to make our single largest investment in Jugnu, who we believe have the most sustainable competitive advantage owing to their solution-centric approach, long-term orientation, and laser focus on finding the business model-market fit that will enable them to scale their offering throughout the country."