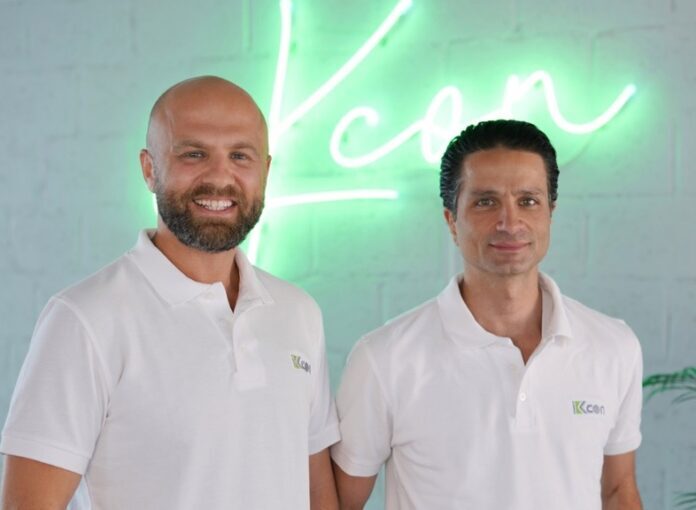 iKcon, a Dubai-based Cloud Kitchen Platform was founded by Khalid Baareh, the current CEO, and Kareem Abughazaleh, the COO of the platform back in 2019 and it's the lead cloud kitchen service across the Middle East. They procure and delivers food on behalf of the restaurants and other brand owners. This leading cloud kitchen service pretty much operates about 15 cloud kitchens inside UAE. They're also about to launch their first cloud kitchen in KSA and that's not all. Their next plan includes entering other countries in the same region and their aim is to grow their network to about fifty cloud kitchens.
"We are thrilled to be backed by leading regional investors and Venture Capital firms that share our vision and actively support our growth. The newly raised funds will be used to accelerate KSA & regional expansion plan, and the development of iKon's proprietary technology stack," said the Co-Founder and CEO of iKcon, Khalid Baareh.
"This is a vote of confidence for our team's relentless efforts to improve our capabilities through ongoing attention to maintaining brand standards, consistency, and speed. We are constantly reinvesting in our operational excellence & training programs, and we expect to accelerate this as we continue to scale our reach," commented the Co-Founder and COO of iKcon, Kareem Abughazaleh.
"Given our extensive experience in the F&B sector, we are excited and thrilled about our investment in what we believe to be the leading cloud kitchen solution provider in the region, led by a passionate and highly experienced team. The iKcon model is the future of the F&B industry with superior growth potentials.  We are ready and proud to play an active role in supporting iKcon's growth story especially in penetrating the KSA market," stated the Chairman of MYN Group, Sheikh Mohamed Yousuf Naghi.
The Food delivery industry is estimated to be worth $360 Billion by 2030 at this growth rate. And MENA's food delivery industry is becoming the lead growing industry in the world since the whole industry dynamics is filled with very talented demographics and the exponential fast digitization of the entire online food delivery market.
"We are big believers in the unique business model the team behind iKcon has built which perfectly fits Derayah's mission of backing innovative business models run by driven founders. Technological innovation tackling all industries is the new norm and we truly believe the future of the rapidly transforming F&B sector is here. We are long-term partners and ready to support the management team to achieve their growth and technology plans," added the Chairman of the Board at Derayah Ventures, Faris AlRashed.
iKcon's popularity is growing exponentially in the entire food delivery industry and they already have partnered with 70+ restaurant partners both international and regional. That includes Monkey Cookies, German Doner & Kebab, Pinza and Salmontini, and more to come in the future.