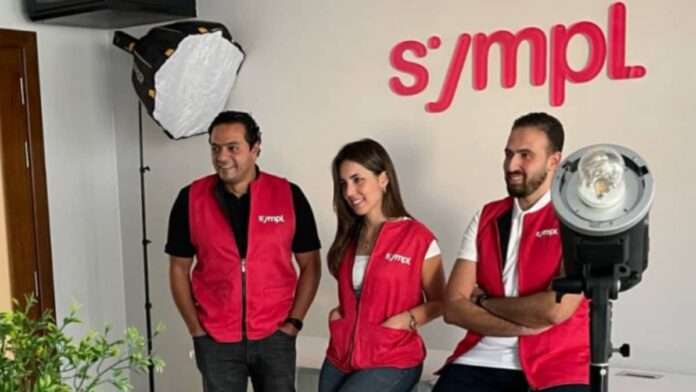 Egypt-based fintech and online payment solution provider Sympl that they have managed to raise their first funds from local VC which has a regional focus of A15 and that's not all. By raising this first fund, this particular investment has managed to mark the platform launcher for the fintech, along with an extension of efforts in order to enhance tech innovations in the region by A15.
Sympl was founded by Yasmine Henna, Mohamed El-Feky, and Karim Tawfik back in October this year and it has been providing buy now pay later service ever since. The service allows merchants to sell their products along with getting the direct customers on short-term and interest-free repayment plans and that's not all. With the early investments from A15 in the startup, the VC firm has managed to deal with the development of the Sympl checkout platform and has managed to bring it to launch.
First of all, it was proved consistent by the third quarter of the year with the stellar year of Fintech startups across the MENA region including Pakistan and Turkey. And it was already observed that a 55 percent Quarter-on-Quarter growth of funds backing FinTech across MENAPT which was combined with another quarterly record as most recently recorded Q3 2021 which was observed by the industry. Most remarkably, online payment solutions and financial structuring services have been a hot target for VC investors across MENAPT as observed in FinTech Funding Rounds 2021 YTD. Of which, startups like BPL platforms Tabby (UAE) and Colendi (Turkey) raising major rounds this year. There have been other payment infrastructures that have gone forward with other cashless and flexible payment processes such as BitOasis, Sarwa, and most recently Fintech Galaxy, and Tarabut Gateway have raised rounds this year to explore the worlds of Cryptocurrency, Open Banking, and Digital Investment.
Karim Beshara, General Partner at A15, commented, "At A15, we are committed to partnering with strong founding teams in the very early stages of their ventures, where we can work closely together to unlock value. We pride ourselves on the close relationships we maintain with the founders and their teams, supporting them from the beginning as part of the A15 family. We are excited to have backed Sympl from day one and are proud of the early positive signs from their launch. We look forward to continued close collaboration and scaling the  business."
Mohamed Elfeky, Chief Executive Officer of Sympl concluded, "A15 has been a crucial partner in the early stages of our growth. Their support in product development initiatives, tech integrations, and connections to their startups' ecosystem have been important in our early success. We look forward to continuing our partnership with them to drive  innovation, provide new solutions for merchants and consumers, and contribute to the transition to a cashless society in Egypt."