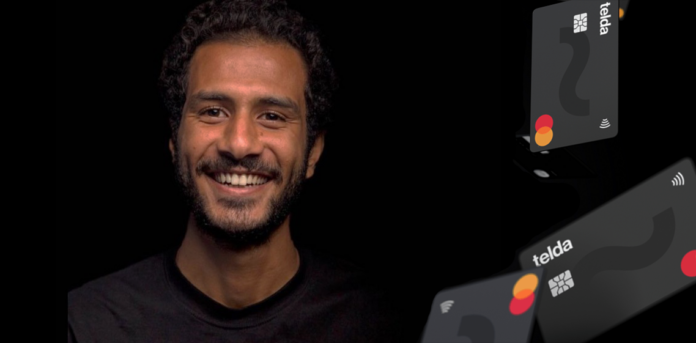 Telda, a Cairo-based advanced banking application has raised a $5M Pre-Seed subsidizing round, drove by Sequoia Capital with support from Global Founders Capital and Class 5 Global. This denotes the primary venture for Sequoia in North Africa and GCC and the main speculation by Global Founders Capital and Class 5 Global in Egypt. The startup pretty much has become the lead organization to get a permit from the Central Bank of Egypt under the new Banking Agents guidelines, enabling it to give cards and locally available clients to the apps of their own.
Telda was established by Ahmed Sabbah, the fellow benefactor and previous CTO of Swvl, and Youssef Sholqamy, a previous senior architect in Uber's foundation group. The startup's center group has a solid history of building mass-market shopper items worldwide with experience from Microsoft, Facebook, Mckinsey, and Noon.
"We refer to Telda as The Money App. It is the first digital banking experience in Egypt, enabling customers to create a free account in seconds, receive a free Telda card to use online, in stores, and withdraw cash from any ATM worldwide, and pay bills all directly from their phone. Telda customers will also be able to send and receive money instantly and for free from friends, family, and anyone with a mobile phone, as easy as sending a Whatsapp message," said Telda co-founder and CEO Ahmed Sabbah.
"Today's funding milestone promotes the digital transformation of the Egyptian economy and allows Telda to provide everyone with access to important financial services so they can fully participate in the economy," said Telda CTO, Youssef Sholqamy.
"There are many parallels between Brazil and Egypt. Both countries boast a large, young, talented, and tech-savvy population with a strong appetite to innovate. We are delighted to partner with Telda and earmark our first investment in the region," stated Sequoia Partner George Robson.
"We are highly impressed by Sabbah and Sholqamy and love their vision for building the region's leading digital banking app and we are proud to be part of their journey. It is GFC's first investment in Egypt and we see that Egypt has the potential to become an important hub in the global tech ecosystem," commented GFC Partner Roel Janssen.
"Money has become a medium of self-expression – a form of identity – not solely a store of value. Telda has done a remarkable job of embedding their culture and values in the product, in both functionality and design. No hidden fees, no maintenance charges, no paperwork nor stress, coupled with an elegant design to enable a self-service experience," said Class 5 Global Managing Partner Youcef Oudjidane.