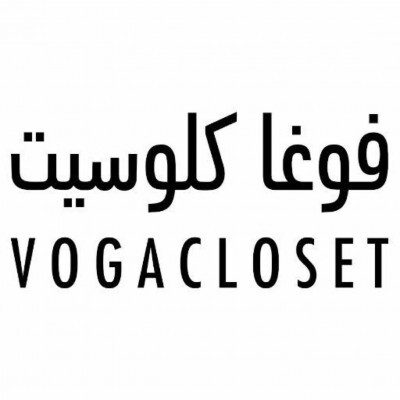 Vogacloset is an online retail platform specializing in fashion, based in the UK. What sets them apart from other platforms is that their main area of catering is for the Middle East. They have recently been acquired by Alhokair, a franchise retail company in Saudi Arabia. The venture is a joint partnership with the Arabian Centres Company.
As part of the venture, both buyers will get 41.2% of the shares of the company. These shares are valued at $60m, although this could change if certain growth thresholds are met. Furthermore, the deal stipulates that there will be an extra $12m provided to Vogacloset to help them establish a stronger Saudi Arabia presence.
The buyers will acquire 41.2% of Vogacloset's existing shares based on a pre-money valuation of $60M, subject to an earn-out structure conditional on certain growth thresholds. In addition, $12M will be injected into the capital of Vogacloset to further develop its presence in the Saudi market, accelerate the growth of its active customer base and support the integration of Alhokair brands and ACC tenant brands onto the E-commerce platform. Post-transaction, Alhokair and ACC will own a combined 51% stake in Vogacloset.
It is envisaged that Vogacloset will be integrated with a Joint Venture established by the buyers to support the development of future opportunities aimed at building the two Saudi retail players' omnichannel experience, for consumers and merchants alike. Plans in the pipeline include the launch of a loyalty programme, along with a consumer finance offering.
Marwan Moukarzel, Chief Executive Officer of Alhokair, said, "Our investment in an online fashion and beauty platform of Vogacloset's caliber is a significant milestone in our transformation and represents an exciting opportunity. This strategic investment in a sizeable and profitable regional e-commerce player is the most direct route for Alhokair to extend its leadership position in its core Saudi market – from offline to the online space, while safeguarding our competitive market position."
Vogacloset's unique value proposition is for European brands with a vision to serve the Middle East and have an established bilingual and operationally sound presence in their core market of Saudi Arabia.
Faisal Al Jedaie, CEO commented, "In line with our ambition to create Saudi Arabia's first specialized digital retail platform, the partnership with Vogacloset will greatly enhance convenience and engagement for tenants and customers. The JV will add value to ACC by enabling us to offer a more holistic proposition for all our mall tenants, by giving their brands an improved online presence."
Vogacloset's platform will be enhanced and expanded to become an online/offline play with unified back-end logistics.
Hanin Hamarneh, CEO of Vogacloset added, "Partnering with Alhokair and ACC in Saudi Arabia, our key market, is a strategic leap for Vogacloset. We have built a leading multi-brand fast fashion platform with a successful track record of meeting evolving consumer demands across the Middle East, supported by close alignment and tight integration with our highly-reputed and well-established European online fast fashion suppliers. This partnership, and the new investment that it will bring, will support and accelerate the execution of our very ambitious growth plans in Saudi Arabia and the Middle East."
Vogacloset will continue to operate independently and the transaction is expected to be completed by the end of June 2021.