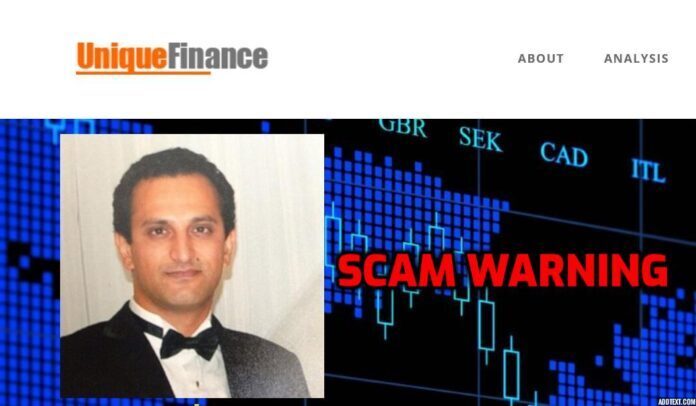 Unique Finance is the latest scam taking Iran by storm, taking advantage of economic difficulties in Iran and the desire of the youth to make quick gains having seen previous scams like the BRG token by Sina Estavi, Nima Tabari Fard, has come up with UNQT, Unique Finance Token as a replacement to lure users with fake websites, facts and documentations to buy a token unlisted on most legitimate crypto sites.
Unique Finance and Nima Tabari Fard has a long history of financial scams which began with Global Portfolio Management, which offered Iranians option to invest in American stocks from 2017, which at the time was attractive to many seeking to secure their savings in a market not harmed by Iranian inflation and sanctions on the country.
Over time people started complaining about their inability to access their funds which they supposedly invested and Global Portfolio Management quietly disappeared from the limelight and rebranded as unique finance, from their previous domain uniquefinance.org to their latest domain unique.finance with fake information on about us page regarding directors of the company, no contact details or legal registration or addresses anywhere to be found.
The Trust pilot page of this site is based on fake reviews made clear by the few legitimate reviews exposing this scam and warning other Iranians who lost money by investing in their token or previous financial activities. With increased marketing activities both inside Iran and other regional countries this scam has managed to attract investment from a considerable community in the region using countless scam web pages such as this.
This scam is rapidly growing in the Middle East and even FINMA which is the Swiss financial body which overviews Switzerland financial organizations has issued a warning about Unique Finance as well as lawyers issuing guidance and help to victims. It's unclear if Nima Tabarifard is based in Iran or Turkey, but like Sina Estavi it can only be assumed it's a matter of time an arrest warrant is issued for his arrest due to his ponzi.