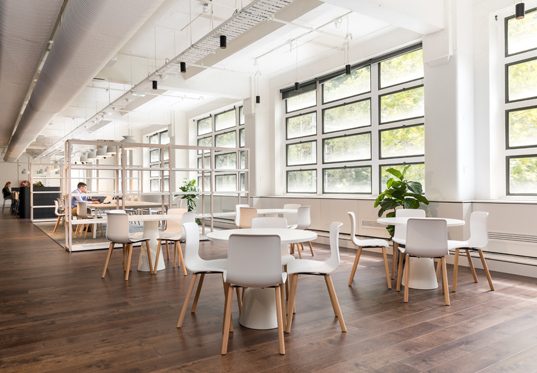 2021 MENA Venture Investment Report offers a complete comparison of the top 5 countries in MENA. This comparison is based on the number of registered deals in 2020. As we approach the second quarter and more investment rounds are announced in 2021, we bid farewell to 2020 by taking a look at each of these country's top funding rounds in the previous year.
According to the report, the countries that ranked in the top 5 are: Egypt, UAE, Saudi Arabia, Oman, and Jordan.
Due to a shift in investor priority and COVID-19, in terms of deals, a greater amount of investment (84%) was made available towards these hubs which were an increase from 73% of all the deals in 2019 in MENA.
Experts made a prediction that the start-up ecosystem of KSA for capital invested will overtake Egypt and rank in 2nd place. In your opinion, what countries will be listed in the top 5 this year? Send me a message with your projections.
The disclosed deals that rank top 5 are representative of a sizable 50%+ of all the funds registered in the top 5 countries. Take a look at the highest round in each of the following top hubs:
UAE
$150, Series E – Emerging Markets Property Group
In growing markets, mainly in the MENA, Southeast Asia, and South Asia regions, EMPG owns and manages bespoke classifieds portals. The flagship ventures of the group are Saudi Arabia, Bayut.com in the UAE, and Jordan, Bproperty.com in Bangladesh, Zameen in Pakistan, Kaidee in Thailand, and Mubawab in Morocco and Tunisia.
Find out all the funding rounds in 2020 in start-ups based in the UAE
Egypt
$40M, Series D – Vezeeta
Vezeeta is a platform for digital healthcare in MENA. Situated in Cairo, Egypt, the firm is driving the transition to automated physician, hospital bookings, and clinic. It offers a complete access to providers of healthcare of all discipline across so many specialist networks and insurance purveyor with the use of cloud-based proprietary digital solutions.
The Series D round for the company was mentioned in February 2020, to aid the boosting of product innovation and funding of plans for global expansion in the same year.
Learn about all the 2020 funding rounds in start-ups based in Egypt
Saudi Arabia
$36.5M, Series A – Jahez
Jahez promotes a food delivery platform on the internet to bring together stakeholders from logistics fleets, restaurants, and meal orders from customers into a mobile application. The start-up has managed functions, in-house program development features and design, since the year 2014, with the aim to match expectations of customers for a perfect experience.
Back in June, the Series A round was closed to invest in developing differentiated offerings, developing in-house technology, and expanding in new verticals.
Discover all funding rounds in 2020 start-ups based in KSA
Jordan
$6M, Series B – Liwwa, Inc
Fintech Liwwa is a lending platform of a peer-to-peer (P2P) nature in the region, which connects fixed-income investors with small and medium businesses that need capital. Investors earn returns of 10-15% while small businesses have access to financing they so dearly need.
Early last year, Liwwa secured its Series B round to promote its fast growth in the country and also in Egypt.
Learn about all funding rounds in 2020 in start-ups based in Jordan
Oman
$2.3M, Series A – eMushrif
eMushrif employs IoT technology to school buses to enable automated attendance marking, a detection system, and a visual child check system to make sure no child is abandoned in the school bus. Also included in the system, is a mobile app to track kids and buses together with important notifications. It also makes available IoT for people/assets monitoring of employees in Oil and Gas firms.
Late last year, the start-up increased its Series A round to enhance its expansion to other verticals and markets across the region.
Discover all funding rounds in 2020 in start-ups based in Oman