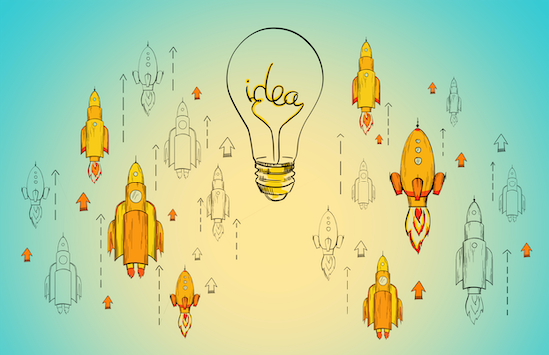 Ranking Report for 2021 MENA Venture Investor revealed that in 2020, there was a decline in accelerator activity, with ​10%​ of all active investors being accelerators in MENA across all countries for its lowest level in five-years. This indicates a 29% ​reduction from the previous year.
With 2020 bringing a complete stop to offline events and developing an unusual shift to demo days and programs on the internet, across all geographies in the region, the number of active accelerators trended down.
Accelerators offer various opportunities to early-stage start-ups which includes networking, mentors hip, helping to refine and define, and financing. Yet, it can be a challenging offering as such thorough support via online channels. In a virtual demo day it can also be daunting to pitch your business to potential investors. Though it can be done properly, it may be difficult to adapt to it, and with the lack of togetherness which was felt with offline meetings, and connection issues, it may take a long while to perfect.
Despite this decline of accelerator activity to the lowest and general slowdown of offline programs as witnessed in half a decade, 31% of all transactions in 2020 were accelerated deals. Investments are still being made and programs have not completely stopped.
Based on the number of deals in 2020, meet the 5 accelerators with the highest investment in MENA-based start-ups:
Otf Wadi Accelerator
Otf Wadi Accelerator, based in Oman, is an accelerator program with seed-stage fund, capitalized by the Oman Technology Fund. It invests basically in start-ups classified as having product/market fit validation and some user traction, for a 10% stake with an initial investment of $100K. Selectively, otf Wadi then invests in follow-on rounds at negotiable valuations of between $150K-400K.
otf Wadi has investments in:
YallaParking, Galactech, SnapGoal, Progressive Generation, etc. Take a look at all of otf Wadi's 2020 investments.
Falak Start-ups
13 investments
The ambition of this accelerator based in Egypt is to locate and empower ambitious and talented founders of early-stage start-up, so as to help them survive in the rapidly changing entrepreneurship landscape of the region. Its program which is sector-agnostic focuses on developing product-market fit for start-ups, operating and revenue models, finetuning their business, raising follow-on investments, and growing their customer base.
Falak Start-ups has investments in: SubsBase, Doctor Online, Little Blessings, STACKS, and more. Learn about all of Falak Start-ups investments in 2020.
Flat6Labs Cairo
12 investments
Flat6Labs Cairo, launched as the first Flat6Labs office in the MENA region in 2011, encourages and supports entrepreneurs all through the major first steps of development. It invests and fosters passionate and bright Egyptian entrepreneurs with brilliant ideas.
Flat6Labs Cairo has investments in:
ILLA, Bosla, InterAct Labs, Brimore and more. Learn about all of Flat6Labs Cairo's investments in 2020.
Misk 500 MENA Accelerator
12 investments
In a partnership between Misk Innovation and 500 Start-ups, Misk 500 is a KSA-based semi-annual accelerator program searching for tech-enabled early-stage company. It allows for start-ups which have a working product with a measure of strength in a number of fields including, B2C, B2B, E-Commerce, Edtech, Fintech, and Healthech. In every batch, the program selects 15-20 start-ups, with each start-up getting $50,000 from the 500 Falcons Fund. The company has investments in:
Tammwel, Wuilt, Coveti, DigitaSport, Wee, etc Learn about all of Misk 500's investments in 2020.
otf Techween
12 investments
Also supported by the Oman Technology Fund, Techween is a Pre-seed program which empowers entrepreneurial teams to convert cutting edge ideas into commercially viable ventures. Techween accepts 10 start-ups, thus providing funding of $50,000 in return for an equity share of 7%. It does not take management participation and offers an advisory-based program.
otf Techween has investments in: Octopus, Dakhter App, Pocketcarage, Swimble, AirGo, etc. Learn about all of otf Techween's investments in 2020.
Sequel to a year of modifications, what in your opinion will 2021 will bring for accelerator activity in the region? Send me a message to share your thoughts!