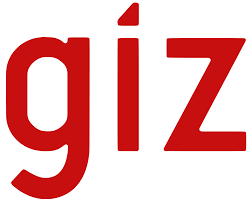 GIZ Egypt has announced a €100M which is roughly $120M subsidizing program "VC University", focusing on first-time investment (VC) reserves. It's in association with Egyptian Micro, Small and Medium Enterprises Development Agency  (MSMEDA), Endure Capital, and Changelabs
The sole purpose of this year-long program will offer planned asset administrators mentor ship just as admittance to various LPs from across the world. As far as concerns, MSMEDA will give specialized help to chosen fund managers from the region.
The head of young enterprise finance at GIZ Egypt, Ali Saleh said, "Besides cash, the program is designed to educate early-stage fund managers on how they can raise capital or deal with challenges that might surface up down the road."
The problem of this movement is the absence of sufficient access to the beginning phase financing stays one of the key difficulties confronting new companies in Egypt just as in the MENA region. The drive, as per Saleh, is pointed toward boosting income into the risky capital system and accordingly expanding cash infusion in Egyptian new companies, particularly those at their initial stages and yet to grow more.
It can also be summarized as similar to the beginning phase of new businesses, beginning phase VC funs additionally face difficulties with regards to raising capital and are discovered to be generally under served. This is the place where the recently announced movement to cover the huge gap that has been created.
"There's a lot of programs out there that are aimed at startups, yet the VC funds are left behind. We have seen that there's a gap there that needs to be filled," said Saleh.
The VC University program targets both Egypt-based assets or those found somewhere else across the MENA region. The problem however is that they will have this privilege as long as they have a reasonable order to put resources into Egyptian new companies. It looks to installed three to four asset directors, who will get €25-30M each, and that's not all.