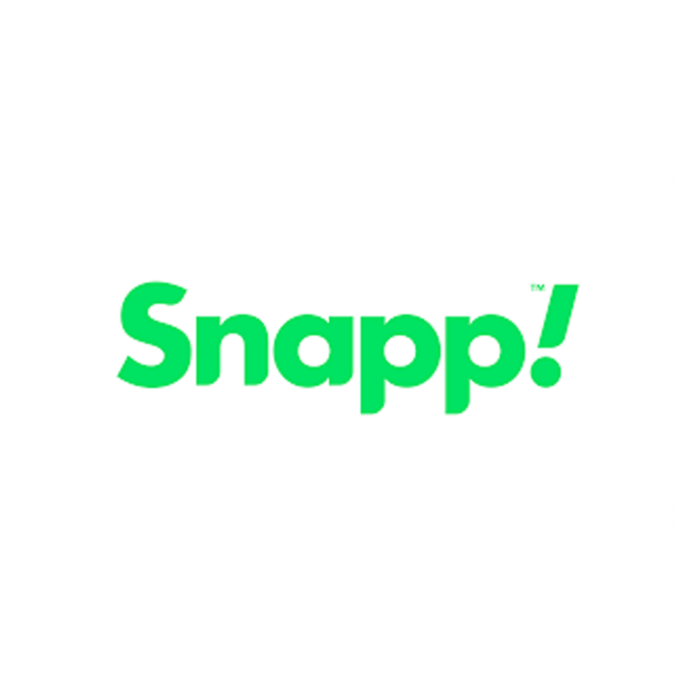 Snapp group, the popular Iranian ride hailing and online service super app in a surprising change in tactics has for the first time published statistics about it's business and app for the year 2020. The private held company had long kept it's data close to it's chest, disclosing some very specific data has speculators assuming a potential Iran stock market listing is due for the Snapp group brand.
Snapp super app reported a total of 41,400,915 app installs up to the year 2020
9,511,102 of those installs were new and joined during the year 2020
Snapp group reported record breaking statistics for the year 2020 for each of it's sub divisions as follows:
Snapp ride hailing app recorded a record breaking total of 2,320,913 taxi rides in a single day during 2020
Snapp box delivery app recorded a total of 199,045 requests for delivery in a single day in 2020
Snapp food delivery app recorded a total of 191,637 requests for food orders and delivery in a single day in 2020
Snapp Doctor the medical appointment booking and diagnosis app recorded 3,475 requests for appointments in a single day during 2020
Snapp fintech recorded 727% growth during 2020
Snapp Trip, the hotel, flight and train booking app recorded 169% in growth despite corona as more Iranians booked Iran based holiday instead of foreign destinations
Snapp Market the grocery and store delivery service recorded 103% in growth during 2020
Snapp ride hailing statistics for 2020
The average journey in Snapp taxi in 2020 was 9.35 km with average time of trip recorded as 16 minutes.
A total of 2,431,851 were registered as Snapp taxi drivers upto the year 2020 recording a total of 4,587,878,664 km distance driven.
2,368,198 (97.4%) of the Snapp taxi drivers were male
63,383 (2.6%) of the Snapp taxi drivers were female
Snapp also humorously records a total of 5 babies delivered inside Snapp taxi's during the year 2020
Snapp taxi and Snapp box reported a total of 1,755 dedicated employees (excluding drivers) during 2020, 320 of whom work in the technical department. Majority were male 1,142 vs 613 females, and only 212 were parents indicating a high portion of single young workforce.
Snapp food statistics for 2020
Snapp food, Iran's food delivery app recorded the biggest order of 3,371,400 Toman as it's largest single order during the year 2020. That's equivalent to about $160 at the time of currency conversion in the open exchange rate.
Pizza was the single most ordered food in Iran during 2020 with lunch and dinner taking majority of the orders with breakfast far behind in minority.
Snapp food has a total of 1,232 employees which exclude it's delivery drivers.
Snapp Trip statistics for 2020
Snapp trip recorded a total of 169% growth in the year 2020, while flights took a hit by 69% during the corona pandemic and lock-down, there was a surprisingly high interest in hotel, room and bus bookings.
Tehran, Mashhad, Shiraz were the most popular destinations for flights, hotels and rooms during 2020 with Snapp room (Iran Airbnb room letting platform) recording a total of 51,884 traditional nomadic accommodation rental during 2020 showing a boom in a more traditional local tourist surge inside Iran by Iranians.
Conclusion
With an average of 1.9 million Snapp taxi bookings per day, Iran by far is the Middle East's largest market for online taxi hailing services, average taxi bookings costing about 20,000 Toman ($0.95) Snapp group's Taxi hailing app alone is estimated to generate over $620 million in revenue per year, despite Iran's currency being heavily devalued due to sanctions. With Snapp's other departments and app services Snapp group is assumed to be generating well over $1 billion in revenue per year, which is likely to grow exponentially if sanctions are lifted on Iran and the Iranian rial gains strength post sanctions.
$1 was valued at 3,500 Toman in the free market pre-2017 sanctions
$1 is valued at 23,100 Toman today in the free market.
Snapp Taxi accounts for 85-90% of the Iranian taxi and online food ordering and delivery market.