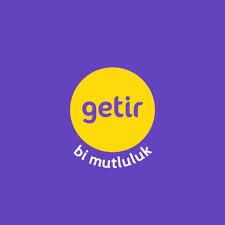 Getir is been popular very recently for offering 10-minute grocery delivery. This Istanbul-based platform is turning into a revolutionized grocery delivery platform and they deliver about 1,500 items every day to the customers. Their delivery system is active 24 hours a week and they offer their fast delivery option no matter where you live. Getir already launched its operations in London in January this year and they've introduced its sub-brands including GetirMore, GetirWater, and GetirFood.
Getir pretty much started their debut on international expansion by entering the UK market this year and launching in London's Zones. The regional customers from London already love their services in 2 months after its launch. Getir also aims to launch in three European countries and expand their market. They plan on launching Getir in France. Netherlands and Germany and it'll make them reach a total of 5 markets in the last six months since their international debut.
And following the round, their valuation has already reached $2.6B and that's not all. Reaching this much unlocked their potential and it made it possible for them to achieve the 'Unicorn' status only in 5 and a half years. Their next plan includes their rapid growth right in Turkey and UK right now and in the above mentioned three European markets in the near future.
"We began in 2015 with the vision to disrupt how people get their groceries. Every month, we deliver a variety of 1,500 products to millions of people in Turkey in an average of 10 minutes. Thanks to the interest in our groundbreaking business model, we had the opportunity to finalize a Series C round only two months after our Series B.
"We have now raised $300M and will use the investment for our ambitious European expansion. We are glad to announce that we have become the fastest Turkish unicorn. And in the coming months, we will also start operating in Germany, France, and the Netherlands. Once the spread of the COVID-19 virus settles we also intend to start operating in Brazil," said the Founder of Getir, Nazim Salur.