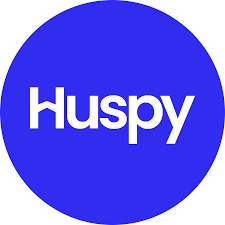 The popular Protech startup Huspy from Dubai has managed to raise a funding round. The round was joined by B&Y Ventures, Amir Farha (Cotu), Plug and Play along with other regional family offices and the round was led by VentureFriends.
The platform was founded back in August last year by Jad Antoun and Khalid Ashmawy. And ever since, Huspy is currently set to building several other Proptech to disrupt the real estate businesses. Their next target is to change home financing. Beginning with digitized plans that include their apps that will authorize home loans along with home financing items with no unnecessary amount of paperwork. Besides everything, the startup also guarantees clients the most affordable options and proceeds to finalize every transaction in under one minute which is three times faster than traditional options.
Another important thing about Huspy is that they have enlisted a top-level group with prominent involvement with Proptech and Fintech, from Loft, Revolut, and Nubank including Murilo Marques, former director of growth at Loft, the fastest unicorn in LATAM, valued at $2.2B.
"The team has built tools and systems to leverage technology in a highly operational business. This gives us the ability to scale Huspy in a significant way, giving our team a powerful edge over any competition. We also designed our systems and architecture in a way, where we can launch in new markets quickly so we're ready for international expansion," said the Co-Founder and CTO of Huspy, Khalid Ashmawy.
"We're tackling a massive market that is underserved with plans to go global. The home-buying experience is broken, it takes consumers two months to finance their home and the majority overpay for their mortgage. This problem is present globally but is even more visible in emerging markets and we want to solve it," said the Co-Founder and CEO of Huspy, Jad Antoun.
"The MENA region is the next market to be disrupted by PropTech startups and we want to be at the forefront of innovation. We come with a lot of experience in this space and we're confident in our ability to deliver a very strong value proposition to the customer," said the current VP of Growth and Operations at Huspy, Murilo Marques.
"MENA is a fantastic market for us having a very positive experience from our involvement with Instashop and Justmop. We believe Huspy will be another great investment for VentureFriends because it tackles a real problem of a very big market! Jad and Khalid were impressive during our initial discussions while their successful efforts to attract talent internationally underlines the caliber of the team and the potential of the business. Very excited to be part of this journey and looking forward to assisting people with securing the best mortgage solution for them," said the co-founder, and partner in VentureFriend, George Dimopoulos.
With the freshest funds, the startup has plans to invest in products and technology and expand its entire business to various markets within the region and improve more.