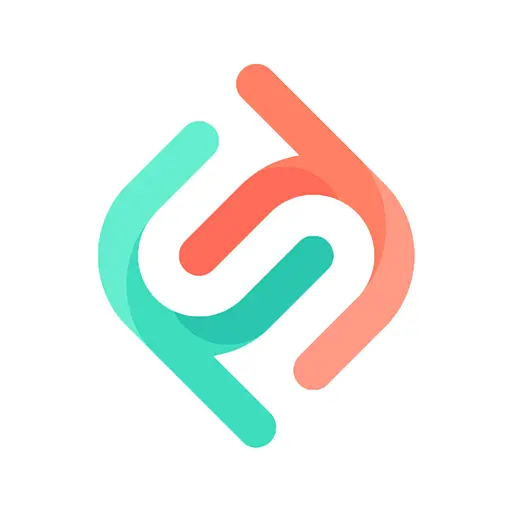 SadaPay, the Islamabad-based fintech platform has raised about $7.2M in a seed round it has achieved being the largest-ever seed round that was closed by a Pakistani startup. This seed round was led by Recharge Capital, a New York-based private non-profit cross-border platform. The seed round also was joined by some returning investors including Raptor Group and Kingsway Capital. Other popular fintech angels also joined that includes Ribbit Capital's Brian McGrath, Valon Technologies' Founder Andrew Wang, Ualá's founder Pierpaolo Barbieri, and former General Catalyst Partner Ilan Stern.
SadaPay's goal is to build an innovative "neobank" for Pakistan by starting with digital payment systems including debit cards and digital wallets. The platform is currently available in only private beta but there are over 200K people are on the waitlist of the platform making it one of the most hyped and anticipated fintech platforms in Pakistan. It has already received in-principal approval from Pakistan's central bank right after releasing the platform in the private beta sector only a few months ago. Being only in the initial stage, SadaPay is only allowed to stay functional with a maximum of 1K users.
After receiving a full Electronic Money Institution license from the State Bank of Pakistan, they'll start expanding and rolling out to the public. SadaPay didn't announce when they'll receive the license but Brandon Timinsky, the founder of SadaPay said that they'll receive it right after completing their current audit and inspection successfully by the regulator there.
SadaPay was founded back in 2019 by Brandon Timinsky right after his selling of a previous startup in the USA. Back in that time, he was amazed at finding the opportunity while visiting Pakistan at the invitation of a friend.
Brandon Timinsky, founder of SadaPay said, "My first visit to Pakistan really opened my eyes to the amount of opportunity that has been hidden from the rest of the world due to the country's difficult history from over a decade ago," about how he founded the platform.
Pakistan is one of the most populous countries in the world and takes 5th place on the list. And it also has the third-largest unbanked population that takes after China and India. That's how Brandon got the perfect opportunity to digitize the system by founding the company there. He also stated, "Pakistan has a refreshingly progressive regulator, a burgeoning unbanked middle class, widespread smartphone adoption, and over 70% of the population is under the age of 35. We believe that a combination of factors makes Pakistan one of the best places for emerging fintech in the world, and we are excited to be a leader in that ecosystem."
SadaPay's mobile app has been very popular and it allows users to do a lot regarding transactions. The app itself is very user-friendly and it allows users to sign up in less than two minutes. Users can use the newly signed-up mobile wallet to make money transfers to any bank in Pakistan for free. The sign-up process is very straightforward and works instantly due to the connection between the company and Pakistan's National Database & Registration Authority. Having access to the NADRA means being able to verify any Pakistani citizen from anywhere in the world. It can also be used by the 15M Pakistani expatriates living abroad.
Signing up with SadaPay and the digital wallet account provides the users with a virtual debit card directly powered by MasterCard. It can be used for online transactions anywhere in the world which is pretty neat. It also offers users a physical debit card without numbers and users can directly request one from the app. The card then is delivered to their addresses within two business days and it's only applicable in Pakistan. It also can be used in any ATM in Pakistan to withdraw the funds but the users can only make up to 3 free withdrawals every month. The platform is also supported by global remittance services including Remitly, WorldRemit, and Transferwise.
Any Pakistani citizen from overseas will be able to sign up and use SadaPay digital wallet using their ID card issued by NADRA once the platform is released. And once it's launched, transferring money to and from Pakistan will be seamless.
The company stated, "Since SadaPay does not bear the high costs of managing the physical infrastructure of traditional banks, it passes those savings to its customers in the form of free financial services. The company will generate revenues from premium product offerings such as merchant services and remittances."
Banks in Pakistan pretty much fails at providing even the simplest digital features to the costumes. They even require customers to visit the branches to request a simple ATM card. And that's why SadaPay is here to provide an alternative but decent digital banking experience to the customer with a focus on customer services. And that's one of the reasons why it became an overly anticipated platform, especially from beta testers. It'll sure innovate the customer experience for citizens all over Pakistan and the platform already has received its proper appreciation from the users.
SadaPay is aiming to expand their business with their fresh funds to attract global talent to increase their headcount to over 100 in the next year. They've already hired some high-profile executives over the last year. They include Tayseer Ali who was previously CFO of the bank behind JazzCash and Jon Sheppard, the former CTO of Gojek's Financial Services. SadaPay currently has over 50 employees in their team and their offices are based in Islamabad, Lahore, and Karachi. Their remote hire is also growing from Asia and Europe.