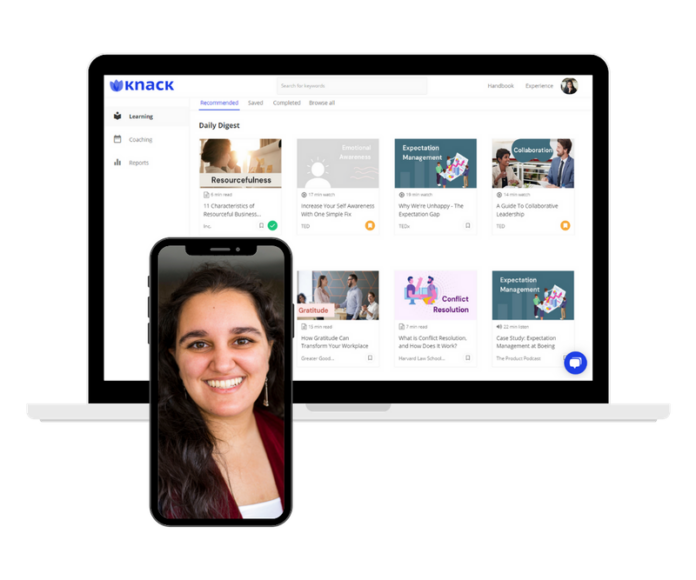 Flat6Labs in Bahrain has provided seed investment to UAE based HR platform Knack. This B2B platform was founded in Sharjah, UAE in 2020 by Divesh Lachhwani and Amna Aljarwan in effort to provide coaching, mentor ship and other HR related services to companies; and at times individuals.
At the time of COVID, remote work and slow return to the office and the competition for the best talent, platforms such as Knack help businesses with additional edge and incentive offering personal development and assists in mental health support and engagement.
The App offers personalized coaching helping businesses discover the strength of their staff and opportunities to utilize their talent more effectively as well as work through challenging areas for better personal development. The app also offers learn on the go functionality allowing employees to further develop their business and leadership skills.
The seed investment will be invested in technology and back-end product development as well as marketing to capture large GCC market share as the go to HR app for coaching and development