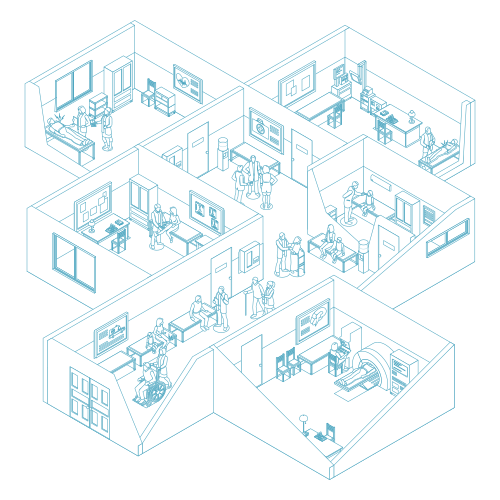 Sotech, the popular Egypt-based IoT solutions, and Health-tech startup about their successful raising of $1M in their latest Pre-Seed funding round. The pre-seed funding round was led by Innlife investments and key corporate investor Al Raya Kuwaiti.
Sotech was founded back in 2020 in the middle of the pandemic. Ever since its foundation, Sotech has been providing specialized IoT along with track-able OOH advertising, and data gathering services and that's not all. They've been helping bridge the worlds of offline advertising with online campaigning by allowing clients access to fully integrated Tech and Hardwire couple with an integrated set of software tracking platforms for the most convenient approaches. They've been providing a massive amount of help to clinics to understand the volume, flow, and demographic of its visitors all through their UI-friendly and seamless mobile app. The data they gather is linked to an advertiser dashboard that helps advertisers by allowing them to monitor their in-clinic Ad performance.
Across MENA, a recent analysis showed Albeit a 2 deal YoY decrease. And all of that in total transactions which are closed by Healthcare startups in the region that includes Turkey and Pakistan. Their healthcare industry has been observed to a point where an uptick in VC funding YoY over Q3 2021. That data is from the most recent observed analysis provided in the last months' Venture Investment Dashboard. It's about how raising an unprecedented $73M over 33 deals in 2020 happened after reaching an all-time high in VC funding all in the MENA region. And by these events, the healthcare startups in the MENA region are rapidly emerging with newer innovative ways to use Tech. So that they can elevate and disrupt the industry through their innovation only and that's not all. Although Sotech is not just providing a huge opportunity advertising in the industry, they certainly are proving a lot more than that. They are also the only Egypt-based startup that has set their goals at integrating Tech to stop the next virus breakout and that's just purely for the benefit of everyone.
As of now, Sotech only operates in the Cairo Medical field along with more than 200 clinics and they are expanding their reach every month by almost 60  more clinics on the list. The platform offers a unique venue management system that allows hospitals and clinics alike with engaging visitors as soon as they enter and follow their entire journey through multiple display touch-points. Their devotion to a fully tech-integrated system helps everyone in a lot of different ways. They not only allow clinics by helping them with managing their business but also the platform allows them to track data that could help them connect to third-party advertisers. That's how they can re-target visitors based on their clinic activities afterward. They also provide analysis via their smart hardware in real time on the spot.
This emerging health tech startup Sotech was founded by a group of enthusiasts who have vast experience in Tech, Marketing, and Healthcare. They had a simple motto for transforming "Out Of Home" advertising to be traceable through a set of software solutions they provide. Right now, they stay one of the most under-served industries in digital transformations but that didn't stop them from making their market decision pinpointed at operating with Healthcare clinics. Their belief is that integrating Tech to create new avenues of data analytics could help them achieve a great fighter that can help everyone fight against infectious diseases and other epidemic breakouts.
Sotech's Omar El Metwally said, "In Sotech we believe we can be one of the weapons that can fight the pandemic and serious diseases through our smart technology, and reinvent one of the most effective marketing channels, the OOH, by having the best analytical solutions detecting behavior and way more insights making it a great cooperative channel with the digital channels."