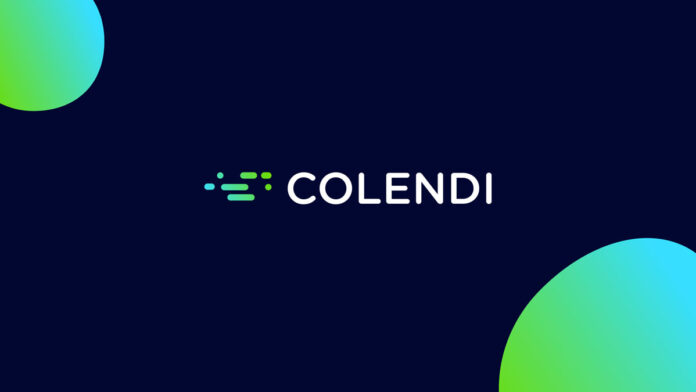 Colendi, the popular Turkey-based micro-crediting and payment solution platform that has managed to successfully raise about $30M in its latest Series A funding round. The funding round was participated by several key international investors. However, the most remarkable investment was made of a $12M investment by previous Getir backers Re-Pie along with the Turkey-based alternative asset management firm investing in startups with Unicorn potential. Among them, there are initial investors in Colendi including Boğaziçi Ventures who showed a remarkable performance in spotting promising opportunities in Early-Stage deals in Turkey this year.
Turkey-based FinTech has cracked the code to scale in terms of operating a highly conductive time for Fintech innovation. And all of that in light of governmental Financial legislation improvements. Ever since its foundation, Colendi has been providing financial services including payment systems and credit opportunities powered by its own grading algorithm using AI and big data services to all sorts of customers including businesses to people.
In the most recent data on the Venture Investment dashboard from last month, it's shown that even though the FinTech industry raised the most, specifically the second-highest number of deals over 2021 YTD after Gaming, it also was overshadowed by other funding rounds. Both in the Gaming and eCommerce industries and that's not all. To make things a bit clearer, Turkey-based Fintech startups would have raised almost as high as 72% of the amount of funding raised by eCommerce startups over 2021 YTD only if we exclude Trendyo's Decacorn deal of  $1.5Bn back in 2020.
Colendi has made it possible to create the perfect 'modern credit' system by combining a lot of innovations including AI integration, Big Data collection with dynamic financial solutions. Their sole purpose is to provide their target clients with the world's most accessible consumer micro-credit infrastructure. And with the services they provide, they also provide a low-risk feature for customers outside the financial system while using the modern scoring algorithm. On the board of Colendi, Ian Hannam was appointed as the chairperson right after the investment round. Ian Hannam has over 30 years of experience in many leading financial institutions. He has led institutions like JPMorgan and Salomon Brothers and was the head of the Global Debt and Capital Markets units for a period and that's not all.
Colendi's modern scoring algorithm is pretty much on point in terms of gathering data. It can evaluate different types of data such as social, mobile, demographic, bill payment data along with shopping historical data in real-time. And they are extracted through an ingenious Tech stack which goes without saying is pretty neat. Colendi has already aggregated over 1.6M transactions along with having over 350k active users in only 8 months. And it was possible through its 10 financial partners and four platform partners. The platform partners are Moneypay, Paycell, Oldubil, and Paratech. Hannam has stated that it'll be easier to get help from the latest funding round by making the company stronger than before and enhancing its existing finance and platform partner portfolio by expanding its market reach on a global scale.
Colendi also plans to use the fresh funds by making the products they provide ready for competition on a global scale so that it may maximize the service quality. And this decision will also help them accelerate their growth by expanding into newer markets in different regions which were mentioned by the company. With the latest investment, Colendi now has the chance to move its headquarters to the UK to register as an international company which will help them in a lot of ways.
Mehmet Ali Ergin, vice chairman of Re-Pie Asset Management stated, "We have invested in a company that we trust with everything from its entrepreneurs to its business plan, from its competent team to its growth potential. There has not been a unicorn in the field of fintech in Turkey so far, we believe that Colendi will be the first."