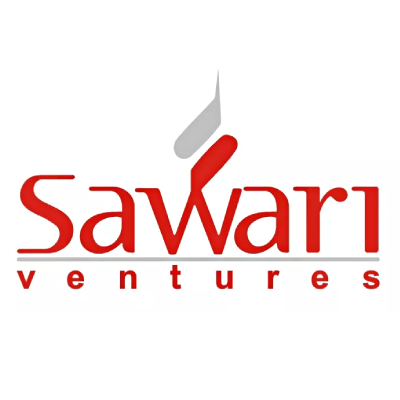 Sawari Ventures has closed their startups in their Egyptian-focused fund with about new commitments of $28M which roughly 440M in EGP. The commitments were from Kuwait Investment Authority's Ekuity, Banque Misr, Suez Canal Bank, Misr Insurance Group, National Bank of Egypt, and Banque du Caire. In the previous round, the fund was already closed $41M which is roughly EGP 650M from the European Investment Bank along with a lot of development financial institutions like France's Proparco, UK's CDC, and Dutch Good Growth Fund. And at the end of the closing, the total size of the fund is $69M which is roughly EGP 1.09B and it'll be only used for investing in Egyptian startups.
Sawara not only will invest in the Egyptian startups, but they also have a $70M North Africa-based fund that pretty much invests in Moroccan, Tunisian, and Egyptian startups. They've already raised about $35M back at the end of 2018 in their first close.
Sawari Ventures is already one of the most popular VCs in Egypt as of now and they have over 30 companies in their portfolio including MoneyFelllows, Si-Ware, Swvl, Instabug, and Elves. The foundation was led by Hany Al-Sonbay, Wael Amin, and Ahmed Al-Alfi back in 2010.
"Ten percent of the fund is earmarked for seed-stage companies through investment in Flat6labs vehicles. Flat6Labs Cairo will seed 80-100 companies and offer follow-on investments to 30-40. Flat6Labs Tunisia will seed 60-70 companies and offer follow-on investments to 30-40. We try to cast a wide net given that in essence, this is a transformative moment in emerging markets tech with the rapid digitization of the underlying economy. So as expected, we're seeing a great deal flow in the digitization of financial services, health care, and education technologies. Also, given the engineering talent, there are unique opportunities in SaaS products, semiconductors, and IoT," said the co-founder and Managing Partner of Sawari Ventures, Hany Al-Sonbaty.
The Egypt based fund is a privately-held fund regulated by the Financial Regulatory Authority of Egypt (FRA), which allowed us to attract capital from top tier local financial institutions to co-invest with foreign capital from international development financial institutions, doubling our allocation to invest in Egyptian high growth companies to sixty-eight million U.S. Dollars. Our aim is to create exceptional returns through investing in knowledge-driven companies, which have the potential of bringing transformational changes to the Egyptian economy. The fund will support local companies with dedicated capital, in addition to quality expertise from our seasoned and specialized team, and the value adds of our investors," said the founder and Chairman of Sawari Ventures, Ahmed El Alfi.
"Misr Insurance Holding Group, as the largest non-bank financial group in Egypt, was keen on this strategic partnership with Sawari Ventures, the leading company in managing capital funds. The partnership is directed towards emerging small and medium-sized enterprises, which is in accordance with the group's role in supporting this vital sector in the economy. This is evident in the fact that we own the largest share in the fund," said the Chairman and Managing Director of Misr Insurance Holding Company, Basil Heni.
"Our alliance with Sawari Ventures further strengthens the resurgence of the Kuwaiti investments in Egypt, partnering with a selective group of Egyptian institutions and investment funds, with the aim of contributing to the creation of scalable businesses as well as achieving the targeted investment returns," said the CEO of Ekuity Holding, Adnan Al Sager.