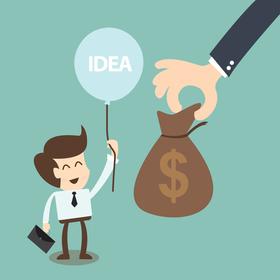 The Saudi-Arabian accounting and e-invoicing platform VoM has seen their latest funding round come to an end, and secured a tidy profit of $670,000 in the process. Angel investors have allowed the company to close their latest round of Pre-Seed funding, which means that the cloud-based company can focus on moving forward. Established in the last quarter of 2020 in the KSA, VoM operates using cloud technology to provide accounting and e-invoicing software.
Who are VoM?
So, who actually is VoM? Well, they're a company that has a specific mission. They want to promote the concept of the "Value of Money" to their audience, typically smaller businesses, by helping them to manage their finances. The overall goal of the company is to make a system where people can look after their accounting even if they don't have training to do so. Functionally, VoM's software takes away the need for a professional accountant, letting SMEs save money and manage their finances effectively.
Naturally, accounting is vital for businesses everywhere. If you want to see success, and development, you need to be able to keep track of the books and maintain a sense of order.
VoM uses this as their main mission statement of sorts, offering a platform which focuses on managing accounting affairs whilst offering financial management too. It's easy for people to enter, analyze and collect data from anywhere, thanks to the cloud-based software.
The software has other features like being able to connect clients to a POS, connecting the software itself with e-commerce businesses, offering cloud-security to customers, generating financial reports, generating exchanges, and calculating tax.
Speaking on the subject, the CEO of VoM, Michael Aswad, said that "we are thrilled with the support from our angel investors who truly believe in the importance of cloud accounting in a world where big data and automation is important for small and large companies alike. Businesses need quick solutions to manage their daily activities and we will strive to meet their accounting requirements and organize their data in the simplest and most efficient way possible."
Providing a Service
It seems that the work that VoM do is going to be important for the future, as the General Authority for Zakat and Tax has recently announced that they intend to impose electronic invoicing on any establishments operating in a commercial capacity by the end of 2021. VoM is one of the companies which has signed up to help provide this service, so their latest round of funding couldn't have come at a better time.
With a pressing need for electronic invoicing coming soon, companies everywhere will need to make the transition to the digital. VoM is just one of the companies which has made the commitment to providing a necessary service, and their latest round of funding means that they can keep on doing just that. The angel investors have allowed the company to begin to roll out their product and offer their services as broadly as possible.