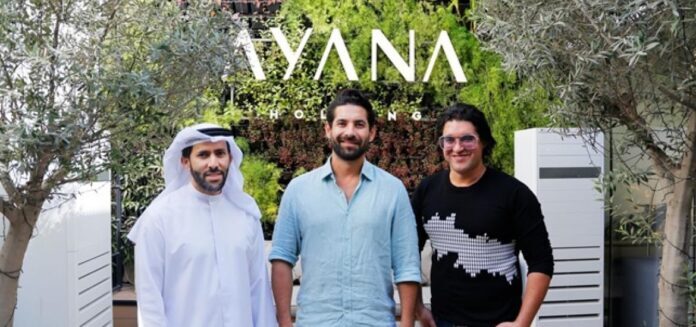 A start-up based in UAE, XPLOR, which seeks to bring about massive change in the real estate and construction industries in MENA, has raised $3 million from Ayana Holding in a seed funding round.
The start-up was founded in 2015. It is a digital twin, 3D tech, and master planning tool which takes a complete approach towards digitization of real estate covering leasing, sales, facilities, and marketing management. XPLOR aids real estate developers to increase market share, lower their operational expenditure (OpEx), and reduce the propensity for human error. The tool will also aid investors have full control when it comes to choosing, booking and exploring units.
After customers have chosen their destination, the application will enable them take a deeper look into the community by analyzing the infrastructure, amenities, location, availability of properties master plan, landmarks, and floor plans. It also enables them to have a 3D view of the exterior and walk-through the property to examine the interior.
The start-up will put in more effort to develop technologies in the future to help improve customer experience and enhance operational efficiency in different classes of asset. The company will leverage on the strength of new and emerging technologies such as blockchain to provide solutions to key challenges that face consumers and service providers.
Founder of XPLOR, Can Turkan, said, "Even though for many years, digital transformation has been on the agenda of many businesses, the COVID-19 pandemic has increased its use across industries such as real estate. As a firm that develops new technologies to bring about transformation in the sector, XPLOR is happy about the gains of increasing focus on digitization. A lot of real estate investors will reach a decision after seeing the property in person; however, this software will help make better decisions.
"We are very sure that the fresh funding will be an incentive as we pursue innovations and also help us to produce a strong impression on the real estate industry in the region. We are grateful to our partners and Ayana Holding for their support which has motivated us to aim to keep striving for greater successes."
While celebrating the success of Hope Probe Mars Mission in the UAE, XPLOR has also developed a master plan for the Red Planet. The company's website visitors can take a 360° tour of 'Mars Opera', 'Mars Marina', and 'Burj Mars', to learn about the mission via an interactive and simulated journey and understand the feeling of life on another planet.