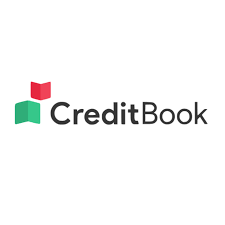 The popular Karachi-based Fintech startup CreditBook that helps small business visionaries digitize and track the entirety of their exchanges, has announced raising about $1.5M up in seed round and that's not all. The startup's seed round was a blend of worldwide and nearby financial backers. They include Pakistan's BitRate VC and UAE-based VentureSouq, with investment from US-based Fintech reserve Better Tomorrow Ventures, Ratio Ventures, Quiet Capital, Toy Ventures, and i2i Ventures. It was also joined by angel investors and popular entrepreneurs from BukuWarung, Musha Ventures, and Rappi.
The startup was founded by Hasib Malik, Iman Jamall, and Hisham Adamjee last year. While Pakistan has encountered quick digitizing development, enlisting 100M web integration back in January this year, an enormous number of the populace actually remains disconnected and that's the bad news. CreditBook is tackling this issue, helping Micro, Small, and Medium Enterprises (MSMEs) with their accounting and the board of their income. The CreditBook application saw a great many downloads in their first month of tasks making them one of the most anticipated apps in the app store and notwithstanding the test of the pandemic, have scaled to more than 500K clients since its launch.
"With Pakistan's increasing attractiveness as a frontier market, it's very easy to get distracted by numbers. As we scale, it's important for us to sense-check our growth and to make sure the growth is meaningful. The only way to do that is through spending time with our users. We're also excited to have a strong group of investors who understand and support our approach," mentioned by the Co-founder of CreditBook, Iman Jamall.,
"The journey has just begun, and we are confident we will be successful in creating a company that empowers the backbone of the economy through collaboration with some of the smartest and most empathetic people across the globe," said the co-founder, Hasib Malik.
"Being on the ground, I have been moved by the team's ability to move fast and ship features regularly. This marks the start of a very exciting chapter for the company, given what we have seen from them with limited resources has been incredible, but to see what's ahead is truly exciting for the entire ecosystem," said, Founding Partner at BitRate, Faisal Aftab.
"We are always on the lookout for founders that are deeply tapped into their local markets and are utilizing a user-centric approach as an advantage. The team at CreditBook has demonstrated their ability as market leaders with their understanding of their customers while bootstrapping the company, which has made their growth all the more impressive," stated the Co-Founder and General Partner at VentureSouq, Suneel Gokhale.
These latest funds will allow CreditBook to enhance its services and expand its reach across Pakistan. They also plan to add hire the best talents across Pakistan to take the leads and take it forward.