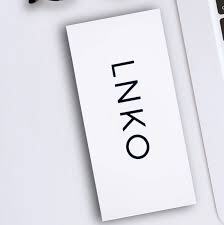 It was announced that the Moroccan eye-wear eCommerce startup LNKO will be soon expanding to the UAE after having closed a DH 3M which is roughly $335K. It's from the investment arm of Moroccan bank, CDG Capital through its 212Founders acceleration program.
The startup was launched back in April 2020 which was founded by Maha and Malak Bennani. The startup was originally started as a contact lens subscription service but the Bennani sisters saw its potential that they'd eventually be able to grow it on a bigger scale. However, the market research didn't suggest that the market had a good potential at first. After that, they proceeded to pivot to focus on providing B2C eye-wear service.
There have been two key elements that pretty much helped LNKO to reach the top believed by the founders. Along with providing protective and corrective glasses, they also made the business focused on fashionable eye-wear which is affordable. They also provide matching eye-wear. The other major key elements of their business which is referred to as "Phygital" by the founders. That's because the platform digitizes access to customers through the eCommerce platform. But they also have the capability to provide physical stand sales to stay close to the overall customer base.
"We intend to begin consolidating our position in Morocco by expanding our physical points of sale, beginning with major cities such as Casablanca, Rabat, and Marrakech. We have a plan in place to build technical tools as well as an aggressive recruitment strategy. Second, we intend to expand our online sales to MENA, beginning with the United Arab Emirates," said the sisters revealed according to AfrikanHeroes.com.