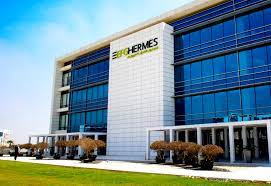 Egypt-based investment company EFG Hermes has announced their investment of $725M in Ignis Energia, a Spanish renewable energy specialist via the company's private equity arm's Vortex Energy Fund as a series of capital injections. And it will be deployed over the next few years under some conditions of course.
It's still yet to be officially confirmed that the investment will end up in EFG Hermes acquiring a stake in the company but it's already reported that the figure represents 49% of the company's valuation meaning the deal will provide EFG Hermes a minority stake.
Ignis Energia has been active in the generation, energy services, development, and operation & maintenance services ever since its foundation back in 2015. And it has been giving it one of the biggest renewable energy development portfolios in Spain with more than 10,000MW to its name and that's not all. As of last year, it already has managed to the site of 2.9 GW in total capacity turning over $154M and employing 200 people. It also partnered with France's Total Energies to develop a 3.3 GW pipeline of projects.
The investment has come at an opportune time, as it looks to expand its global footprint. "In Vortex Energy, we have identified a great partner that is aligned with our vision and committed to maximizing Ignis' potential," founder and CEO of Ignis, Antonio Sieira, said. "The Ignis management team looks forward to working with Vortex Energy in this next stage of growth and transformation."
CEO of Vortex Energy, Karim Moussa, echoed these sentiments, praising the Ignis team and their ambition. "Ignis has an extraordinary team, with a visionary plan to create an international renewable IPP in the coming years," he said. "Vortex Energy will support Ignis to achieve its objectives and work to deliver its significant value creation potential."