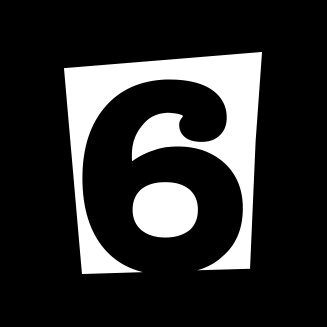 Flat6Labs Bahrain has concluded its 6th Cycle, in which eight startups participated in a 4-month acceleration program and received a $32,000 investment fund each.
Flat6Labs Bahrain is the latest Tamkeen-backed startup accelerator whose mission is to promote and launch both local and international startups in Bahrain.
Through its massive, far-reaching channel and multiple collaborations,
Flat6Labs Bahrain also aims to offer the following services to entrepreneurs:
– Funding for the start-up phase
– Strategic mentoring
– Office room
– Several benefits and programs
– Entrepreneurship-focused business preparation and advancement courses, many of which have been custom-tailored to suit the particular needs of each startup.
The program is scheduled to be completed in four months
The 6th Cycle received more than 200 applicants from over 50 countries, out of which a final list of 8 startups was selected from a variety of industries, including Prop Tech, Fintech, Entertainment, E-Commerce, and Enterprise Software, each proffering a unique solution to a particular issue of concern.
After being shortlisted from over 200 applicants from Bahrain and around the world, the eight startups were selected from a total of 20 who participated in a rigorous Bootcamp in September. The sixth cycle comprises startups that provide promising solutions to market gaps in the area, including prop-tech, e-commerce, fintech, social media, and more. The Cycle launch was held virtually, with many key members of Bahrain's startup ecosystem in attendance.
The startups will present their companies at the accelerator's Sixth Demo Day on February 23rd after completing the program.
Here is the list of businesses that have gained support.
Absolute Collateral – is a capital markets trading platform for global institutional clients that trades local Sukuk and foreign collateral.
FACEKI – is a forum for facial recognition authentication.
My Gold Souq – a direct-to-consumer jewelry e-store that sells jewelry made in Bahrain without the retail markup.
My wave – is an audio social network that focuses on personal growth and self-reflection.
Raseed – a zero-commission platform for buying and selling fractional (and full) shares of publicly-traded companies on the US stock exchanges.
Recommend – uses short videos to help leverage social evidence during the buyer's journey, increasing confidence and commitment.
SessionForward – focused on user experience analysis, Session-Forward makes automated product enhancements.
uRento – provides a centralized forum for small and medium-sized landlords to control their properties.
According to Ali Fakhro, the co-founder and CEO of FinTech Startups. he claims this is the most exciting times because it includes ground-breaking startups that have already gained traction or are ready to be deployed in the market, such as FinTech startups with interesting ideas, the Managing Director of Flat6Labs Bahrain. He went ahead saying We've invested $1.4 million in 44 startup companies in Bahrain with the support of our partner Tamkeen. We look forward to continuing to play an important role in the creation of the Kingdom's startup ecosystem."
Flat6Labs Bahrain has created over 200 jobs and spent thousands of hours mentoring and coaching entrepreneurs since its launch in 2018, increasing its portfolio's presence in the GCC market and assisting them in raising over $2.2 million in follow-on investment. Flat6Labs Bahrain also has young Bahraini entrepreneurs in its portfolio, as the accelerator aims to empower Bahraini youth by investing in their innovations.
Flat6Labs is a seed investor and startup accelerator that fosters growth by investing in bright and committed entrepreneurs with innovative ideas. It offers seed funding, strategic mentor-ship, an innovative workspace, as well as a slew of other benefits and business training for entrepreneurs. Furthermore, it offers direct support to startups through a wide network of collaborators, mentors, and investors.