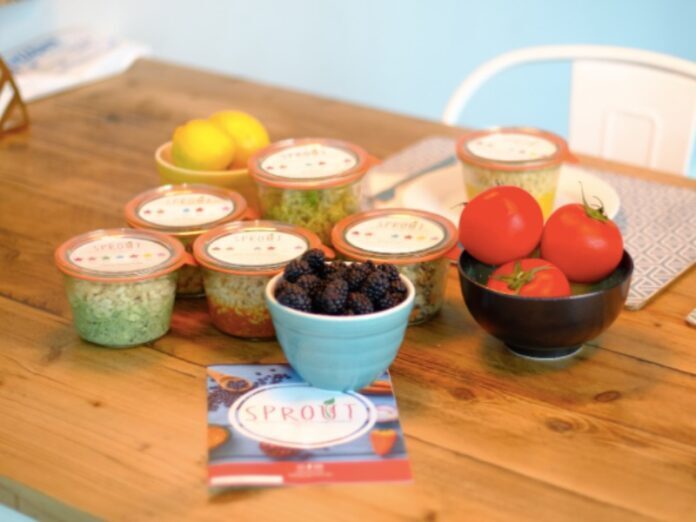 Sprout FZCO, is a company founded by biochemist Oz Erbas and marketing technologist Katerina Papatryfon, the major aim is to usher in a new age of kids' food production focused on science and health improvement. Sprout foods are made entirely of whole plants and heavily rely on locally sourced and organic ingredients, according to the startup, it is intended to be the UAE's first 100% plant-based children's food company.
This company aims to revolutionize the children's food-producing sector by venturing into 100% organically made food, standing out as the UAE Producer and retailer of plant-based nutritional items with the aim of using science to revolutionize children's nutrition. customers can provide their children with foods that contain the right nutrition for their development by ordering safe and nutritious food products designed by a combination of world-class nutrition scientists and chefs, the company equally offers a seamless delivery option where customers can have their orders delivered to their doorstep.
In addition, the company is developing an end-to-end nutrition management app driven by AI technology that will assist parents in navigating child nutrition and well being in ways that currently seem impossible.
All foods are produced based on order to prevent needless food waste in their direct-to-consumer channel, which follows a zero-waste philosophy. Sprout is a full-circle recycled packaging food company since all meals are served in glass jars that are collected and reused.
The Physicians Association of Nutrition, a globally recognized medical association specialized in nutrition, has partnered with Sprout. All Sprout recipes are created in partnership with nutrition experts, and the company's food philosophy is based on the work of Dr. Michael Greger, a well-known nutrition specialist, and physician, known widely for his Daily Dozen model.
FA Holding is an organization with more than 10 years of experience in angel funding, startups mentoring, sponsors, and funding of businesses with the potential and ability to have a large-scale positive effect on society. The portfolio includes conventional logistics and real estate investments, as well as early-stage investments in companies like Calo, Spiber, and Sprout.
The newly generated funds would be used to increase the number of retail products and services to be provided.