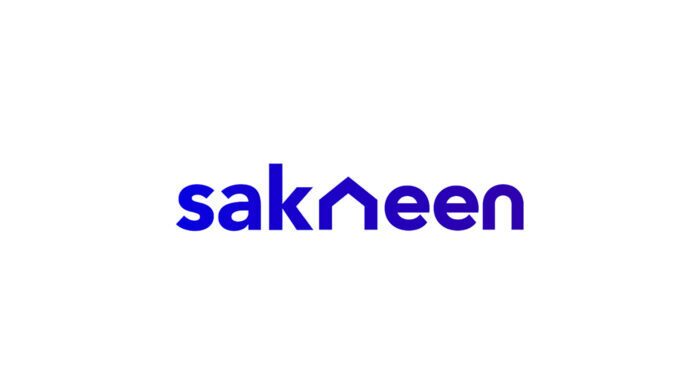 Sakneen, a  property tech startup based in Egypt, recently announced that it had raised $1.1 million in a seed round led by Algebra Ventures. Sarwa Capital and Foundation Ventures also contributed significantly to the round. Hem + Spire, a real estate private equity firm based in the United States, Nakhla VC, a Saudi investment firm, and angel investors from Google, BlackRock, and McKinsey were also present.
Refined Search Portal
Sakneen, a property portal founded by Ramy Khorshed and Hussein El Kheshen in late 2019, makes buying and selling homes easier. Users looking to purchase a property can use the website to search through various options and filter them based on property type, location, price range, finishing type, delivery date, and a few other metrics.
Just in a similar manner with how Zillow built up their database using publicly available data and overlaid MLS data on top of it, we curate our content to control quality and avoid duplication, Ramy Khorshed, co-founder and CEO of Sakneen, explained on what distinguished them from their competitors in the sector.
Availability of adequateData
This means that rather than competing over listings, sellers compete over positioning. We do provide our sellers with high-quality, actionable analytics, and the buyers are provided with a better home-searching experience, owing to the high-quality data at their disposals. Sakneen's emphasis on selling properties also aims towards ensuring the quality of listings:
The major objective of the company is to be the best in the lines of business we compete in, and in that regard, we are careful not to dilute quality with our trading system.  Having started with primary homes and new builds, after aggregating the plan is to expand into other verticals while integrating the capacities required to deliver differentiated experiences," Ramy clarified in response to a query about why they don't have rental properties on their portal.
Since graduation, the startup that was a part of Y Combinator in 2020, seems to have made significant progress. It has designed an internal inventory management system to consolidate and monitor listings in addition to its website for home buyers.
Creation of Agent Facing App
It also developed an agent-facing app for iOS and Android. Sakneen Financing, which appears to be Sakneen's most exciting and enterprising product, is still progressing. It will allow people to apply for home loans, as the name implies.
They aren't disclosing many specifics about this just yet, but having Sarwa Capital (one of Egypt's leading debt capital market players) on their cap table would undoubtedly yield great benefit. Hussein El Kheshen, Sakneen's CTO and co-founder, stated that the amazing engineering team of the company is actively working on several new features that will be released in the coming weeks, as well as a couple of brand new items which the company is excited to release soon afterward." Sakneen has also landed partnerships with some major names in the last few months, including Coldwell Banker Egypt, which the startup claims are Egypt's largest real estate brokerage.
Ramy was quoted, "In terms of momentum and demand for our services, we are beginning to see early signs of genuine product fit for the market."
Without going into detail, he also mentioned that since they began monetizing, one of their market segments has been enjoying increasing sales month after month.
According to Sakneen's CEO, there are whole business lines that represent the real estate industry globally which do not exist in Egypt for several unexplained reasons.
Trying to find a home online today is always a frustrating task, riddled by misleading listings and overzealous brokers, Omar Khashaba, a Principal at Algebra Ventures, which led the round stated that, The belief is that  Sakneen will set itself apart by re-inventing the search interface and handling the supply side in unusual ways. Both Ramy and Hussein are world-class founders with the required skill sets and domain knowledge. Being part of their journey so far is something that gives so much joy and we are honored to be part of the development.
Sakneen intends to use the new funds to grow its team by Recruiting top-tier talent and to continue creating distinct home buying and selling solutions.