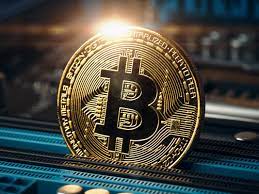 Despite having misconceptions in the MENA region on crypto coins over regulatory issues and having concerted efforts to stutter the growth of crypto, the new currency continues to gain more and more acceptance as days go by in the MENA trading.
The leading cryptocurrency Bitcoin traded higher this week rising by 0.11% to $47,930.91 while its closest rival Ether treaded up 0.51% at $3,413.33.
Although there has been some bad news since Nasdaq Dubai has revealed that there has been a lot of victims in the hacking campaign this week and there were over 6k users were affected.
"Unfortunately, between March and May 20, 2021, you were a victim of a third-party campaign to gain unauthorized access to the accounts of Coinbase customers and move customer funds off the Coinbase platform. At least 6,000 Coinbase customers had funds removed from their accounts," the attorney general explained in a letter on the website.
Kazakhstan is having a power shortage and is planning to boost its power generation since referring to this as the power consumption rose by 7% this year. And The network operator at KEGOC, Energy Minister Magzum Mirzagaliyev has mentioned that the power shortage is due to the growing number of data centers that are hugely dedicated to crypto mining. And they're looking forward to improving the system to have enough power for this situation.
"We need to make a number of decisions. First, we must be able to ensure that system operators have the right to limit or reduce the consumption primarily of mining data centers at a time when there may be a shortage of electricity," said Energy Minister Magzum Mirzagaliyev.