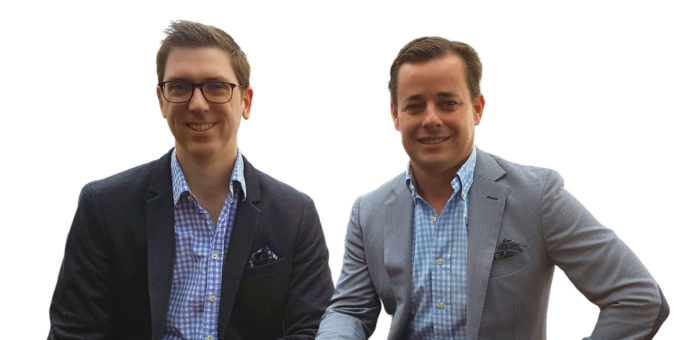 AlgoDriven, the UAE-based automotive data platform that has successfully managed to raise about $2M in its latest Series A funding round. The funding round was led by Global Ventures, the Dubai-based international VC, and recorded participation from Automotive Ventures, an Atlanta-based venture capital firm making their first international investment, Spartech Ventures, OTF Wadi, Driven Capital Partners, and DTEC Ventures.
AlgoDriven has been supporting car dealers, classifieds, banks, and insurance companies to accurately identify, and price used cars ever since its foundation back in 2017. EvalExpert, which is the core product of the company streamlines the pre-purchase assessment and evaluation of cars whether it's used or not. And doing that, allows dealers to get benefits from more competitive trade-in deals. And the trade-in component is valued from AlgoDriven's technology and it helps both car dealers and manufacturers sell more new cars online. The benefits go both ways since the consumers also get benefits from getting a better and faster professional experience while visiting the car dealers who use AlgoDriven's tools.
A lot of startups in the MENA region have taken more interest in data collection and analysis as MENA grows even stronger in the digitization of many sectors and growing complexity in every field. And the startups also taking more interest in these fields to support data-driven decision-making and accurate forecasting services. This has been the second round to be closed by the automotive industry after the on-demand car marketplace Seez early this year. among other deals that are closed by data aggregators in the MENA region. And other rounds were raised by similar startup accelerators like Tunis-based Biware collecting data for insurance, valuations, and projection models, Kuwait-based Sihaty creating fully digitized patient databases, and lastly, Egypt-based Sotech integrating IoT to collect actionable customer touch-point data sets.
As of now, the company's product is regularly being used in over 600 car showrooms in Australia, New Zealand, East Asia, The GCC, Iraq, Jordan, Morocco, and Sweden. The proprietary vehicle data platform of AlgoDriven is a complete solution for mobile apps, website plugins for car dealerships, enterprise APIs, and financial analytics. The clients AlgoDriven has are automotive dealerships representing almost all the automotive industry's biggest and most prestigious brands including Audi, BMW, Hyundai, Kia, Mercedes-Benz, Nissan, Toyota, and Volkswagen.
Co-Founder Glenn Harwood highlighted "We're excited to be partnering with Global Ventures for the next chapter of our journey. We have seen strong growth in demand for our automotive data and software over the last few years both regionally, and in the international markets, we operate in. As trends such as E-commerce and new ownership models continue to transform the automotive industry, we expect demand for our vehicle data, pricing, and appraisal software to continue to increase."
Basil Moftah, General Partner at Global Ventures, concluded "Our investment thesis centers around strong, adaptable and resilient founding teams, disruptive technology, and demonstrable growth prospects. AlgoDriven boasts all three. Glenn and the team have a wealth of market and product experience, and the solution is data-driven, modular, and world-class. This round is set to position AlgoDriven for substantial growth, and we are thrilled to be part of the next chapter."
With the freshly raised funds, AlgoDriven will expand the company's reach on a global scale into new regions and increase its penetration in existing markets including the MENA region and Australia.