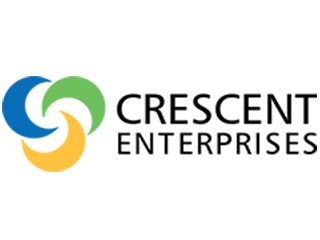 CE-Ventures, the corporate funding foundation of UAE-based Crescent Enterprises, has reported that it is multiplying its investment interests in new businesses to arrive at $272M which is roughly AED 1B by next year and that's not all. Since its initiation in 2017, CE-Ventures has effectively contributed more than $136M in 32 new companies and VC assets across the MENA region along with the US, India, and Southeast Asia. Crescent Enterprises is a global organization settled in the United Arab Emirates. It works under four stages that include CE-Operates, CE-Invests, CE-Ventures, and CE-Creates, which range a lot of different areas including ports and coordination, force and designing, food and drink, and green vehicle, and across verticals like private value, funding, and business brooding. Crescent Enterprises at present works across more than 2.6k  people from 15 countries which is a lot more than anticipated.
"When we launched CE-Ventures a few years ago, we outlined our vision to invest in transformational, purpose-driven entrepreneurs and their businesses. Our commitment to double down on new funds available for venture investment is a testament to our conviction in the major social and economic impact of certain high-growth, tech-enabled businesses. In furtherance of Crescent Enterprises' digitization strategy, we will strive to continue to partner with brilliant entrepreneurs across the MENA region and elsewhere, especially where we can leverage our operational experience and global market presence to help them scale and thrive, creating jobs and opportunities for others to put their passions and skills into," said the CEO of Crescent Enterprises, Badr Jafar.
The important part of CE-Ventures is that they embrace a market-driven speculation technique only using the high-development potential across different tech sub-sectors including FinTech, EnergyTech, FoodTech, and Enterprise SaaS organizations and that's not all. Even in the recent few months, CE-Ventures put resources into five FinTech new companies in the GCC region and internationally as well. Specifically Tarabut Gateway, Hippo Insurance, China Union Pay, Nerdwallet, and Turtlemint. As indicated by PwC, 82% of customary monetary organizations intend to support cooperation with FinTechs in the following three to five years helping the entire world along the way.
"With COVID-19 making healthcare a top priority for all, scientific advances present growing investment opportunities in sub-sectors such as BioTech and DeepTech, which have recently come to the fore as new focus areas for CE-Ventures. We are committed to investing in these emerging tech sub-sectors to support the rise of the latest transformative technologies that we can bring to the MENA region while helping regional entrepreneurs scale up their businesses. Despite the pandemic and ensuing economic slowdown, investee companies under CE-Ventures have continued to thrive. These companies also continue to make significant social and environmental contributions such as direct and indirect employment generation across their supply chains, skilling of employees, and empowering other local businesses through their innovative products and services," said the Deputy CEO & Head of Investments of Crescent Enterprises, Tushar Singhvi.
Other CE-Ventures' interests in the MENA region incorporate Kitopi, a best in class cloud kitchen platform; Transcorp International, a coordinated cold chain company giving the last mile, temperature-controlled deliveries; and Vezeeta, a worldwide booking powerhouse that serves and enables patients in each progression of their medical care according to their sophisticated way of gathering patient information.