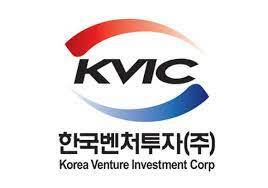 It was announced today by the popular South Korea government-backed funds of funds, KVIC aka Korean Venture Investment Company has recently started being committed to investing in VC Shorooq Partners' Bedaya Fund which is an Abu Dhabi-based early-stage and that's not all. It's also notably the first fund from the Middle East to have gotten the investment commitment from KVIC since their establishment back in 2000.
As of yet, Shorooq hasn't announced the size of the investment but it's been said that the investment is being made from KVIC's foreign investment program. The program also intends to provide capital to other foreign VCs so that it can be strategically beneficial to the South Korean venture ecosystem. KVIC has managed to invest around a combined AUM of $3B from the fund managers.
This is not the first time Shorooq has received an investment since they also received it from Kakao Corp. Kakao Corp is the Korean largest corp with a market cap of $60B. Along with the investment fronts, Kakao and KVIC are also working with Shorooq on different ways to getting additional assistance for their portfolio companies. That also includes their potential expansion to the global market ecosystem and that's not all. Getting investments in the Middle East from both organizations has been a Milestone for Shorooq's founding partner Shane Shin. He said in a statement explaining his optimism towards having a huge line of opportunity in the Middle East to connect startups with investors in the East.
In a statement, the Abu Dhabi-based firm said that KVIC's decision to invest in the Middle East indicates a macro-level conviction in the region, "Bedaya Fund has a broad regional mandate to invest in early-stage companies across the Middle East, North Africa, and Pakistan (MENAP) region. Given the high level of risk associated with early-stage investments, KVIC's decision to invest in the Bedaya Fund for its first foray into the Middle East would not have taken place without a deep conviction in the region's growth potential and Shorooq's ability to guide and support their portfolio companies' developments."
Shorooq's second fund Bedaya includes Mubadala and Abu Dhabi Holdings, Saudi's Jada Fund of Funds and Saudi Venture Capital Company, Bahrain's Al Waha Fund of Funds, and Jordan's Innovative Startups and SMEs Fund, among its backers. The Abu Dhabi-based VC has its offices set up in Saudi, Egypt, and Bahrain. They've likewise invested in companies like Pure Harvest, Trukker, Sarwa, NymCad, Retailo, Capiter, and many others.
"It is one of the core missions that Shorooq believes in and hopes everyone in the ecosystem is working towards together. Bringing international capital, talents, expertise to the region will help us become stronger and grow faster," noted the firm's founding partner Mahmoud Adi in a statement.