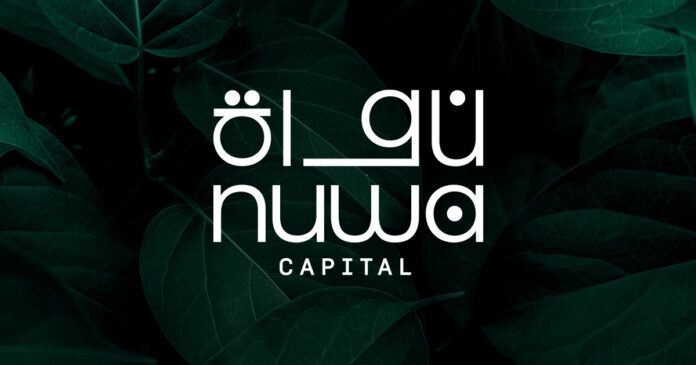 The Nuwa Capital, a Gulf venture capital fund has announced their first close debut fund of $75 million pretty much after a year of their lunch. This Dubai and Riyadh-based capital fund also known as 'Nuwa Ventures Fund I' (NVFI) has become one of the largest ones in the region. The NVFI will invest their startup including Pakistan, Turkey, Sub-Saharan Africa, North Africa, and the Middle East as well. Their current focus is to close on $100M this year and that's not all. They turned into the largest VC funds with their funds being raised $75M.
Khaled Talhouni, Stephanie Nour, and Sarah Abu Risheh Prince together founded the firm in early 2020 which has been growing ever since. They were with another VC in the same region before they founded the firm. Even before they founded the firm, they already were investing in three different companies from different regions including Egypt and UAE but that's not all. They were also looking to invest in more by the end of the year and so on. The fund itself has different motivations that include being focused on Direct-to-consumer, health tech, EdTech, and SaaS while being sector-agnostic at the same time. The firm also focused on FinTech and PropTech and besides that, it also invests in opportunities of seed to Series B.
Managing Partner at Nuwa Capital Khaled Talhouni said, "We launched the fund in a year forever marked with the upending of how our economies and societies have traditionally functioned. At the heart of this shift was the unprecedented adoption of technology, particularly in emerging markets. This is a once-in-a-generation opportunity for us to reshape our economies around innovation and entrepreneurship and prime our societies for decades of positive growth."  At his previous firms, Khaled Talhouni has also put on investments in other major companies similar to Mumzworld, Insider, Nana Direct, and Careem.
The NVFI has limited investors including some mix of corporate families. And the most important part here is, with one of the biggest conglomerates from Saudi Arabia 'Al Faisaliah Group' is joining as the anchor investor. The limited partners of NVFI also include family offices and FOF from the same region as well. The limited partners that gathered to invest in the firm are from different industries that include real estate, media, healthcare, pharmaceutical, and even representative of F&B and logistics as well. The firm already stated that the position they achieved in a MENA fund is the first time for them and the investment is something they're proud of.
The firm pretty much started raising its funds right at the time when the COVID-19 outbreak was just starting to spread throughout. Their first money-raising program started in the Middle East and it became very difficult for them in the middle of a pandemic. Nuwa's team has faced skepticism and a difficult time since the pandemic prevented them from in-person meetings. They said  "The pandemic had made fundraising challenging especially because in-person meetings were no longer possible. We were expecting it to take longer to do our first close but our proposition for investors and the fact the technology emerged as a winning sector in the pandemic helped us a great deal."
In another statement, Stephanie Nour Prince, another founder of the firm and Partner said, "We set out to redefine the relationship between capital and founders. Although we expected a delay given the challenging economic climate and limited travel, we have been able to build the right partnerships and finalize our first close in under a year. With a distinguished community of LPs and the Nuwa Network, we are able to scale value creation and offer both strategic and operational support to our portfolio across the region as we move forward,"
Nuwa capital has made three investments in three different platforms until now. They include a furniture marketplace named Homzmart and a financial wellness platform named FlexxPay both from Egypt and an eyewear e-commerce platform named "Eyewa" from UAE. They already have closed another deal and they'll announce it in a few weeks. They're also in advanced talks with other startups in the same region.
"We expect to see companies continue to grow regionally and invest in their businesses. We have been operating in this space for about a decade and continue to see new models emerge and further blur the lines between tech and non-tech. As the appetite of corporates to meaningfully work with startups increasingly develops, we will be witnessing more pronounced changes across the regional ecosystem and seeing more startups reaching escape velocity," said Sarah Abu Risheh, another founder of the firm and partner of the Nuwa Capital.