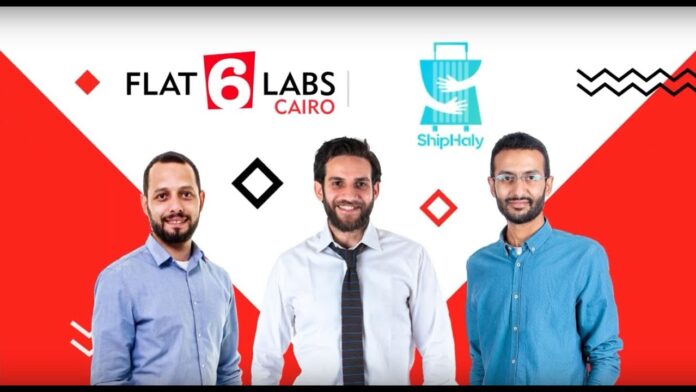 The popular Cairo-based Peer-to-peer marketplace startup that works by connecting shoppers and travelers has managed to raise an undisclosed 6 figure amount in its latest funding round. This funding round was led by angel investors in both Saudi Arabia and Egypt. It was led by Faisal Abdulsalam. He is an active investor in both Saudi Arabia and Egypt. The round was also joined by several well-known angel investors in Saudi Arabia.
Shiphaly was launched back in 2019 and it has been aiming to bring about an alternative channel to overseas purchases ever since its foundation. It works by connecting shoppers with travelers and that's how the whole thing works perfectly. Their operations are worked seamlessly through their mobile app and the web marketplace. Their fully capable list of teams connects shoppers with travelers coming from abroad who are willing to purchase and transport their products. And all of that for extra cash in return. This model based on crowdsourcing was successfully accelerated and received seed funding back in 2019 from Flat6Labs in Cairo.
By observing the recent reports on Venture Investment Dashboard from last month that the MENA-based eCommerce startups have been growing steadily this year and there's more to it. There is an 8% solid YoY increase in the number of deals that have been closed in the MENA region. Along with that, there is a 78% YoY growth in the amount of funding. And in the meantime, the eCommerce industry has become the second-most active and third-most funded industry across MENA which is over 2021 YTD.
In the past, Shiphaly's business has faced several problems and challenges in the first half of last year. It also got global bans because of Covid travels. But it has made its way even stronger in the second half of last year and of course, it stayed in a steady way this year and that's not all. It was heavily fueled by the high demand of services it provides from the shoppers who are not capable of traveling abroad.
Kahled Elabd, CEO of Shiphaly had the following comment on this round "We are very proud of the traction that Shiphaly has had over the past months. We are also very happy and privileged to have a group of top-notch angel investors backing us in our journey to transform the way people shop from abroad in Egypt and other future markets. Since the start of 2021 Shiphaly had 25% month-over-month growth in the delivered orders as well as more than 15,000 posted orders with a value of $2M. Hisham Elshaer, CCO of Shiphaly added also  "We believe there is huge potential in the Egyptian market as well as other markets in Africa and the Middle East. We are very excited about the next phase of growth for Shiphaly and are gearing up to launch new features very soon to solve more and more of our customers' problems."
Shiphaly ensures their USP with both security and safety of their platform and it is applicable for both shoppers and travelers. And by doing everything in its power to ensure safety, it also provides shoppers with a 100% money-back guarantee if they face any complications regarding their orders.
Faisal Abdulsalam, the angel lead of this round concluded "We are very excited about Shiphaly and we believe that Shiphaly offers a unique idea to solve an issue in many countries in the Middle East. We strongly believe that Shiphaly has the potential to grow exponentially in many markets with the advantage of having a low cost of entry to different markets being an e-marketplace."