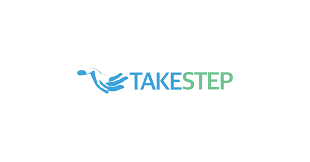 TakeStep, an Egyptian healthtech company has been helping over 15K patients to recover since its founding back in 2018. They're also helping patients to steer clear of relapsing every day a week and providing counseling services via online and direct mobile platforms. Certified doctors are authorized there and they manage the cases from various patients on the platform. There are qualified doctors who practice psychiatry by the health authorities of Egypt who are present to help the patients.
TakeStep has already launched several positions right from the beginning of the pandemic and they've been providing continuous mental support to 26K beneficiaries from only Egypt.
The platform allows both patients, doctors, and guardians to connect them all together and help with the recovery process of the patient. The platform-tools are designed to speed things up and it's sophisticated for both the practitioners and patients.
"We're very excited about closing this investment round and proud of the unfailing trust our investors have in us. We look forward to further developing our technology and operations in order to help more patients in the region on their road to recovery," said the CEO of TakeStep, Mohamed Khashaba.
"This is truly an exciting time for TakeStep. I am personally thrilled about joining this exceptional team, and cannot wait to see how the company will grow in the coming months. TakeStep is very intelligently using technology to transform patients' healing processes, and has a significant impact on the community," stated the current Managing Partner at TakeStep, Dr. Mohamed Hossam Khedr.
Dr. Mohamed Hossam Khedr, the current Managing Partner of TakeStep is a successful expert on seasoned business and investment. He has experience in these sectors for more than 22 years and he has been mentoring a lot of entrepreneurs and training angel investors. Apart from building the perfect exits for TakeStep's startups, he was a Managing Partner at Endure Capital VC.
A Gamification Guest Lecturer at Oakland University, Ahmed Hossam is also joining the TakeStep board and it was announced very recently. He's part of Al Ph.D. Researchers at Oakland University and Vice-Chair at the International Gamification Confederation.
With their freshly raised funds, TakeStep is planning on expanding its platform and operations to the GCC countries very soon.