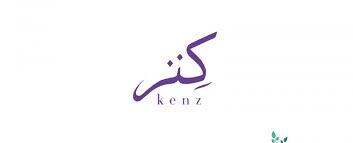 Kenz, the Ramallah-based platform aims at helping women to find their preferable fashion and style that suits them. The platform is popular for launching the first Arabic calculator for getting bra and shapewear sizes. Lingerie being the most difficult product category that needs accurate measures, over 80 percent of women all around the world tend to wear the incorrect size. That's why Kenz addresses this common issue and they are offering the solution so that women all over the world can make the preferable high-quality fashion choices without any issue. And they're making sure those to be accessible to women across the Gulf Cooperation Council.
Kenz is looking forward to taking advantage of the eCommerce section since the rapid growth of COVID-19 has made some permanent changes to the economy and eCommerce system. Kenz was founded back in 2017 by Nicola Cuoco and Christina Ganim and they've been trying to help women with a lot of issues they face.
"Kenz is thrilled to have APIC's participation in the round and will leverage their distribution and retail experience in Kenz's key market, Saudi Arabia. Our new investors offer operational and marketing expertise that enables Kenz to grow to the next level and bring us to a position where we can scale rapidly. The team is excited and ready to simplify the process of finding the right fit, with our proprietary fit tools, excellent customer service, and finely curated lingerie," said the CEO of Kenz, Christina Ganim.
"We are excited to join Kenz once again in this round. We are very proud of Kenz's growth and are looking forward to supporting them as they continue to expand in the region and become a leader in this industry," said Partner at Ibtikar Fund, Ambar Amleh.
Kenz's employee base is pretty much 80% women and that's a giant leap to explore their target audience. That's how they are close to their target audience and it allows them to understand the problems to bring out the solutions more smoothly.  They're currently focused on their supply-chain along with a global partnership with investors. Their seed round was led by the Ibtikar Fund and they are planning to use this fresh fund to expand their platform beyond the Kingdom. They are aiming to broaden their teams and resources in Palestine and Saudi Arabia. Kenz has plans on increasing its online presence and expanding its products with platforms on a global scale.