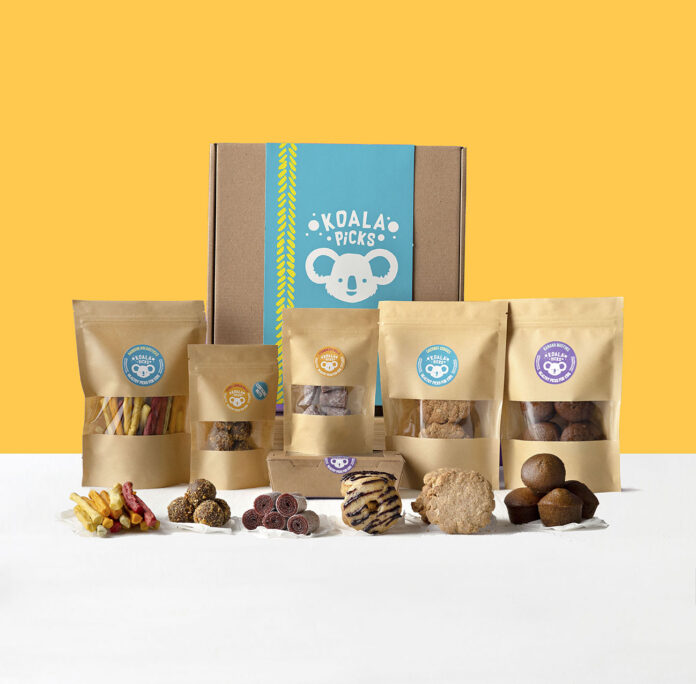 The popular UAE-based healthy snack brand for children Koala Picks has managed to raise about $408.4K which is roughly 1.5M in AED in their first external funding round. The funding round was led by friends and family investors. The funding round didn't have any institutional investors and all funding received has been injected into the company with no exits. The new freshly raised funds will help the brand to invest in their tech stack along with growing their team and improve their operations by expanding it to larger positions.
The snack brand was founded by Ahmed Mobasher, Aya Assaf, and Omnia Abdelhalim back in 2019 and they have been providing extraordinary services due to their personal mission. The mission they have is to provide healthy snacks to children since the brand pretty much came to establishment due to the frustration of not being able to find and provide healthy snacks to their own children. As parents, Aya, Ahmed, and Omnia were deeply influenced by the theory that the eating habits of their children definitely affect their health and developments in other fields both in the short and long terms and that's not all.
It's pretty obvious that unhealthy food always has easier access to get hands-on and it always attracts children to crave for more. But Koala Picks as a provider of healthy snacks with a strict mission decided to create a platform that is focused on the health of children. Their first line of services included providing products that they wished for their children to have and then also providing educational activities where parents can learn about the priority and importance of healthy foods for children. The brand also has its own team of nutritionists to make sure the ingredients and the products are what they claim to be which is being healthy to the children. While inspecting everything that goes in the food chain, the team also are devoted to expanding the food menu to optimize the nutritional value and providing enough information that makes all types of food they provide close to perfection.
Ahmed Mobasher, co-founder of Koala Picks said, "The market is full of opportunities, and we are very excited to be investing in resources and creating new products to meet the demand. We're all super optimistic for what the future holds, and we can't wait to bring more innovative, nutritious snacks and products to the market."
With the fresh funding raised by Koala Picks, they plan on using it to expand their business which already gave them access to improve their range of business by moving their facility into a bigger picture. The new production space allows them with 410m of extra space at 500 sqm compared to their old facility which was only 90sqm. The brand will also use the fund to raise up their technological advantages by increasing automation and minimizing labor work for the most efficiency at producing their products. They will also revamp their current website along with upgrading their products from various perspectives.