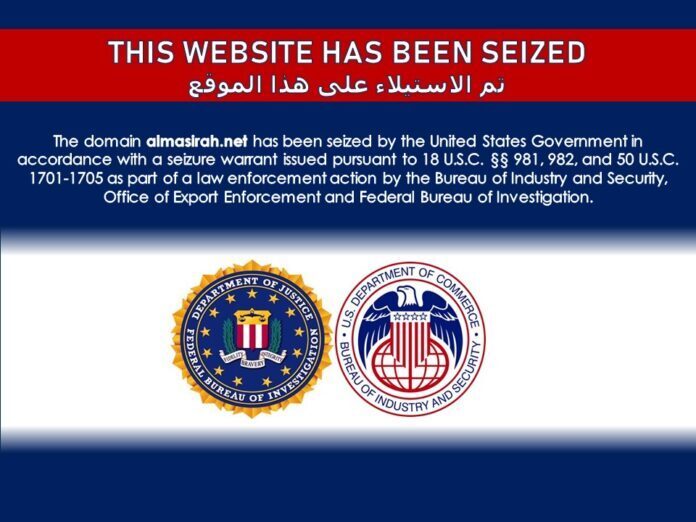 The US government has seized Iranian media outlet domains once more, this time targeting it's primary international news arm Press TV, it's Arab news arm Al-Alam and Al Masirah which is a Yemeni TV channel controlled by the Houthis in Yemen.
This is the second time in less than 12 months where America has seized Iranian domain names causing Iranians to shift from a .com to their own country ccTLD of .ir
Visitors to the Iranian websites were greeted today with the message the domains have been seized under civil law and for "The domain has been seized by the United States Government in accordance with a seizure warrant issued pursuant to 18 U.S.C. §§981,982, and 50 U.S.C. 1701-1705 as part of a law enforcement action by the Bureau of Industry and Security, Office of Export Enforcement and Federal Bureau of Investigation."
Al-Alam, launched in 2003 has a mainly Arab audience within Iraq, Lebanon and the Syrian regions. Press TV which was launched in 2007 by the IRIB network (Iran's government media outlet) was it's English arm previously based in London covering global political stories for it's international audience.
Al-Masirah was controlled by the Houthis in Yemen since 2015 and has no Iranian ownership with it's head quarters based in Lebanon targeting a Shia Arab audience within Yemen, Oman and Saudi Arabia.
This move comes just days after the newly elected Iranian president won a landslide victory in Iranian elections and while both America and Iran are negotiating the return to the JCPOA.