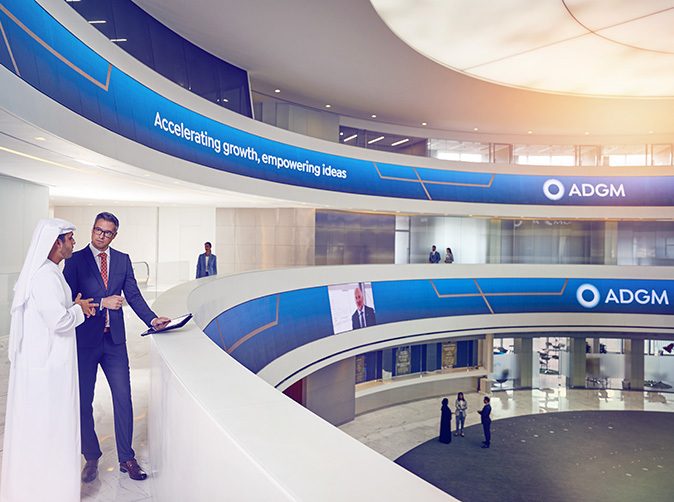 Abu Dhabi announced that they'd be reducing business setup fees for the private sector. The decision was also made of license renewal fees to DHS 1K. This new fee policy will be effective from July 27, 21. And the entire reduction of the fee is over 90 percent less than the previous business setup fee that is active up until now.
The announcement was made by the Abu Dhabi Department of Economic Development aka ADDED. The decision was made solely to collaborate with several government entities that include the Abu Dhabi Chamber of Commerce and Industry.
This latest decision on reduced fees for setting up businesses will be applicable to up to six activities within the business license. It'll also cover all fees from several Abu Dhabi Government entities including ADDED, the Department of Municipalities and Transport, membership fees for Abu Dhabi Chamber, CoC (Certificate of Conformity) issuance fee, and fees required by Abu Dhabi regulating entities dependent on the type of business. There are other fees that have been removed completely and at the same time, other fees have been reduced by a lot which was mentioned by Abu Dhabi Media Office. Although the fees including federal charges for business setup and license renewal will still be applicable as before.
This strategic decision to reduce several fees for business sectors will help the businesses across the emirate to grow more efficiently and increase the Abu Dhabi market competitiveness globally and locally. It'll also help to make things more transparent for businesses and reduce administration for investors. Along with these, it'll support the Abu Dhabi Government's efforts to create a conducive business environment for the private sectors which will include SMEs of all sizes.
"We hope this significant change in fee structure helps to further ease the setup process for new and existing investors. Our goal for Abu Dhabi, as part of our new economic strategy, is to create a thriving business environment that encourages growth and innovation. Ease of starting and managing a business is a key lever and we strongly believe the restructuring of fees will help us achieve this goal," said Mohamed Ali Al Shorafa, chairman of ADDED.