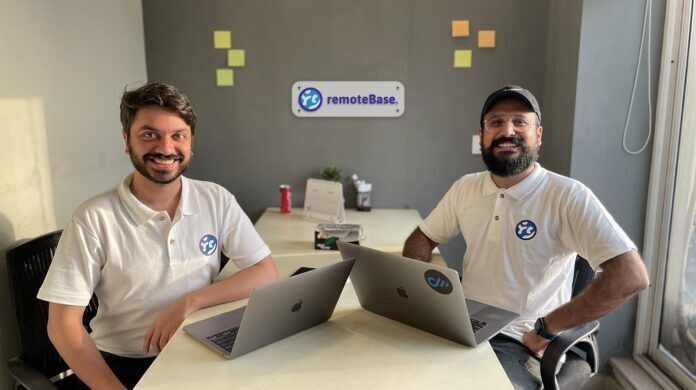 Remotebase, a firm that builds connection with US companies and high-performing engineering teams, has raised a Seed funding round to the tune of $1.4M.  The startup has its operations in Silicon Valley and Pakistan.
Indus Valley Capital led the round, together with participation from many global investors such as Hustle Fund Ventures, Tim Draper, and Silicon Valley's angel investors.
The mission of Remotebase is to transform Pakistan into a global tech hub by training, hiring, and placing engineers in startups located in the Silicon Valley. The idea is to expose Pakistani engineers to the innovative companies in the world by establishing a deeper integration with the engineers working those already established firms. Engineers work with each company for between 12 and 18 months, gather experience, learn, and then could decide to switch to a new startup in the Silicon Valley.
Indus Valley Capital's Managing Partner, Aatif Awan, said, "Remotebase is an important piece of the puzzle for the tech ecosystem in Pakistan to take its pride of place in the world. As tech companies are making a shift to go long distance, Remotebase can help talents in Pakistan meet the demand and gain a lot of experience with the best startups in the world. This will also cause a surge in the supply of tech professionals with experience in the country over time, and would be of benefit to all local companies. We are excited about our alignment of mission with Remotebase and are glad to give them our support."
Remotebase was co-founded by Talha Masood and Qasim Asad Salam, whose individual mission is to create enormous impact by changing how tech companies function. The startup, states that Remotebase exposes talents in Pakistan to the whole world, by embracing remote work at the core, thus helping them learn and work with the best firms in the world.
Customers can visit the site, configure the kind of engineering team they are searching for, make payment, and in 24 hours, customers can begin to work with their engineering teams in remote places.
Tim Draper said that, "Being familiar with Qasim and seeing him perform his duties outside my office, I can say for sure that he and his team will take their company to greater heights. We are very amazed at what they have accomplished so far and are looking forward to assisting him and his team on this amazing adventure."
Co-Founder of Remotebase, Qasim Asad Salam, commented, "The company is set to totally revolutionize how work is carried out. Haven experienced working remotely for most part of my life, I have always being passionate about helping people build firms entirely in the cloud and granting them access to top talent from all over the globe. Pakistan is the best place to start the company. It is a country where I have seen a huge quantity of talent, and individuals who are eager and seeking avenues to learn and grow."
Co-Founder, Talha Masood, also said, "It has been an incredible ride working remotely with Silicon Valley companies my entire life. I had meaningful work, immense freedom, and I was under the tutelage of the best firms globally. One grew to become a multi-billion dollar company. I want other engineers from Pakistan to have the same opportunities and experiences which I had."
By the end of 2021, the fresh round of funding will help Remotebase expand its operations, hire more power hackathons, engineers, and encourage women's participation in tech via Remotebase for Women.