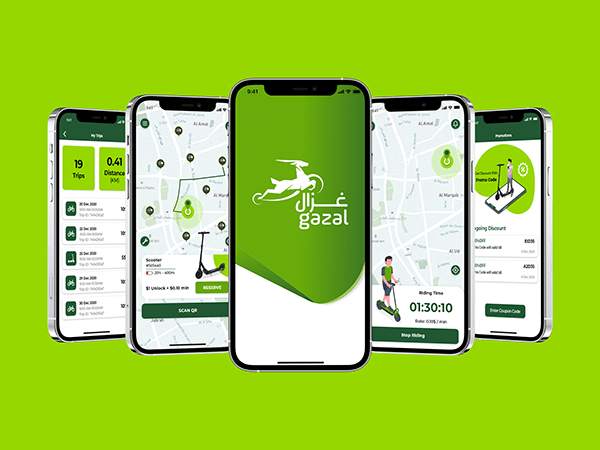 Gazal was founded and established back in 2020 with a goal to help innovate, improve and redesign the entire future of transportation in GCC and the KSA region. Their aim is to use it for short-distance travel and innovate the use of sustainable and healthier alternatives for the transportation industry. The main reason the company was establishes was to give everyone access to the furthest level of every city of Saudi Arabia. And with their latest funding round, it pretty much brings back the better valuation of Gazal with a post-money value of SAR 22.5M which is roughly $6 million.
"We are determined to revolutionize transportation and contribute to the reduction of air pollution with simple, safe, and sustainable mobility solutions. Enhancing the quality of life and helping to make streets full of people rather than cars is a top priority to Gazal. As urban populations are growing in our cities we at Gazal are bringing new solutions for moving people in cities," said, the Co-Founder of Gazal, Haytham Alsuhaimi.
"With the increasing numbers of vehicles on the roads, our busy city centers are frequently congested with commuters fighting for limited parking spaces and instead of enjoying the journey, it becomes incredibly stressful. The intersection of technology innovations such as mobility, connectivity, and automation with business model innovations such as shared mobility is fundamentally changing the way how people move," commented a popular investor of this seed round, Mr. Ibrahim Almuhanna.
"It has always been proven that startups are making the difference and so is Gazal. Gazal will contribute a lot to the dramatic changes and improvements that Saudi Arabia is experiencing nowadays for making a greener and healthier life," stated the Product Manager of Gazal, Mr. Abdulrahman Alhashimi.
With their latest funds, Gazal is planning on creating a more evolved version of them to be integrated into every community in KSA and provide green and pollutionless living cities.