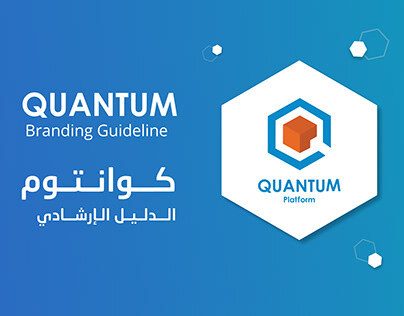 One of the most popular ways marketers gain customers is by letting them test their products first. And that is done by giving them a sample product for them to test first and admire. And it's still one of the most used methods to understand what their target consumers feel about their products. The only problem here is that providing samples of products to customers is not something you can do everywhere. To do this, you'll have to rely on different offline channels. You can't digitize this method of letting your customers have a taste of your product first. Just like that, you can't set up stalls online for people to have a taste of your product. It's not possible to have a specific target audience and certainly can't measure even a portion of the outcome.
Quantum however is capable of solving these kinds of marketing problems with their online platform and they've already become efficient at it. This Jeddah-based marketing platform allows brands to provide digital samples of their products to their customers and let them gain more customers along the way using different sampling tools they use. Today, they've announced on closing their seed round with around $2.6M co-led by both Vision Ventures and Tech Invest Com. A lot of angel investors along with 500 startups has already joined the investment round
Omar Malaikah founded Quantum back in 2018 by starting a company after coming to a conclusion that marketers all around the world lack the tools, specifically online tools to help them grow and launch their brands. And to help brands achieve that goal, the founder of Quantum, Omar Malaikah started a campaign of dropping samples of Proctor & Gamble and Unilever products to the target audience customers from different eCommerce platforms. The targeted customers were from eCommerce platforms like Zada Fresh, Careem, Zada, and Wssel. And the outcome of this campaign was undoubtedly remarkable which was praised by all of these companies.
And after getting this huge positive impact, Quantum began evolving and now it's one of the most popular and effective data-powered marketplaces for helping brands to gain new customers. And expanding brands using various eCommerce services like eCommerce media buying and targeted sampling which then became the signature procedure for these processes. The Saudi startup straight-up offers all of these services after getting partnered with them. That includes popular apps, live events, eCommerce websites, and even focus groups. As of now, the platform pretty much offers more than 100 channels including Mumzworld, Al Nahdi, Careem, and Nana all to help brands to reach their targetted customers.
"We are privileged to have leading investors who understand our business model and back our vision. During Covid-19, we worked closely with our clients and helped them continue their marketing activities by taking advantage of Quantum's technology to further grow their business. Our strategy is to continuously deepen our capabilities and provide a seamless digital process to create proven product trials that utilize consumer-behavior analysis. Marketers can take real-time decisions to optimize their campaigns, reduce costs, and scale their business to the next level," said the founder and CEO of Quantum, Omar Malaikah.
The platform matches with a specific target audience right from Quantum's partners that already have created their briefs about their goals and objectives along with the target audience they want to reach. And right after the proposition is approved, Quantum starts the campaign by handling all the distribution and handling all by themselves and that's not all. They offer real-time insights and direct reports for the brands to take notes.
Until now, Quantum has already delivered over 6M samples to targeted consumers for both local and international brands. The most notable brands include Pepsico, Kimberly-Clark, Savola, Nestle, Mondelez, GoodySadafco and so many more. They're already operating in Kuwait and 12 cities across Saudi Arabia. Their next plan is to expand into the markets of UAE and Egypt with the help of their fresh funds. The capital will also support their expansion and further improve their technological and innovative company.
"By synergizing marketing, supply chain, and data analytics, our algorithm optimizes brands' reach to deliver the right marketing material to their target audience across the MENA region. We have recently signed exclusive deals with leading eCommerce companies in the region and have a healthy pipeline of clients and partners," said the COO of Quantum, Tameem Alghunaim.
"Quantum's technology segments and builds accurate consumer profiles based on demographics, interests, shopping habits, etc. This enables targeted sampling based on the brand's consumer persona over several distribution channels in a single campaign. Real-time performance data, leading to increased efficiencies and ROI, brings value to brand owners and eCommerce partners, as well as end consumers," said the CEO of Tech Invest Com, Hashim AlAwadi.
"Quantum bridges a critical gap in the region by digitizing the offline marketing activities with real-time metrics and numbers. It has never been done before. The value Quantum brings to brands is second to none and we anticipate its abilities will only increase with the use of big data and analytics down the road," said the Founding Partner and CEO of Vision Ventures, Kais Al Essa.