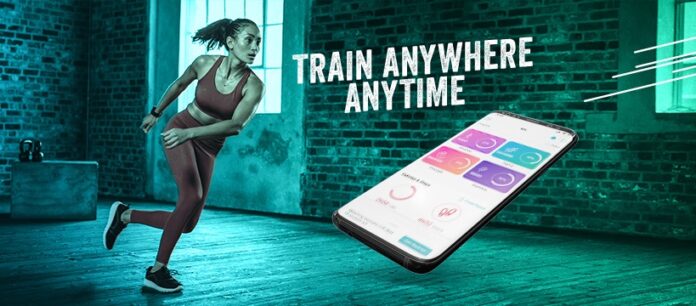 Enhance Fitness, the popular Dubai-based on-demand personal training platform has announced today that they've successfully managed to raise about $3M in a Series A funding round. This latest Series A funding round was led by Global Ventures which is a UAE-based regional-focused venture capital firm.
Enhance Fitness was founded back in 2018 and it has been set its goals on becoming to disrupt Middle East's Personal training industry ever since its foundation. It has been providing a seamless platform where users can book their personal trainers on-demand by choice. And they are matched based on their location and of course, preferences. The demand for personal trainers is growing pretty fast in the MENA region and that's why the latest funds raised by Enhance Fitness will be used to expand its market across the UAE.
As of now, it seems pretty steady in terms of UAE-based investing activities as per record from last months' venture investment reports. Global Ventures has been participating in one of the largest rounds in Fintech with Tabby's $50M in series B funding round last month.
Currently, it is a high demand for getting in touch with personal trainers in the MENA region in an affordable and convenient experience is pretty tough. But Enhance Fitness as a platform provides all the affordable, convenient, hassle-free experiences to their users which is pretty neat. Their app features make it look and use pretty in solid ways without having to do much. It makes the users easily connect with personal trainers in their local areas where they can choose a wide variety of workout options. And that includes swimming, yoga, Pilates, MMA and general fitness, and training location at no additional costs which is one of the most convenient things you can have in the area. This particular Dubai-based startup is growing rapidly with their team and a huge network of 175 Enhance Fitness emerged with a new model for the fitness industry enabling access over membership.
Tarek Mounir, Founder, and CEO, and Founder of Enhance Fitness highlighted "We are delighted to complete the Series A fundraise, especially as it is one of the largest to date in this sector in the Middle East. There is a revolution taking place in fitness, health, and wellness. Consumers want easy access to personal trainers and a choice of engaging exercise routines. We make that happen."
Noor Sweid, General Partner said, "For the past year, our investment thesis has focused on locating regional digital health solutions that not only improve health outcomes for hundreds of people but also shift the healthcare narrative from treatment and cure to prevention and early intervention. Enhance is one such solution."