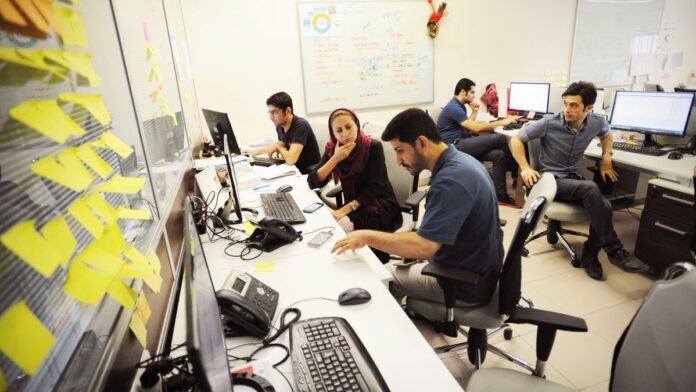 After Lezzoo acquired a seven-figure financing round, there has been increased activity in Iraq's fundraising sector. Lezzoo has bought Erbil Delivery while Tech Ventures is dominating the six-figure financing round in Alsaree3/Zajil. These activities are a clear indication of the Iraqi market's potential. Here are some fascinating takeaways based on the recent activities.
Financing rounds are aimed at B2C start-up prototypes in the last mile and e-commerce delivery fields.
Investors are attracted to start-ups in the A series stage, those that are market fit with a verified product, a clear business, and a suitably-established tech prototype.
Many investors who have set up operations in Iraq are from foreign countries.
Volatile and Risky Market
The Iraqi market is both volatile and risky, which explains the importance of the second point. Already established start-ups with verified business models come with the security that investors need. Again, established companies have been offering massive support to start-ups at the idea and verification phase.
Some organizations have shown interest in the start-up field. For example, the United Nation's International Organization Migration (IOM), via its Enterprise Development Fund-Innovation, has announced a massive program for start-ups in Iraqi.
Funding from Donors and Multilateral Bodies
The American University of Iraq Sulaimaniyah (AUIS) introduced the Takween accelerator, while the Orange Corner Baghdad approved its second partner. Multilateral bodies and donors are providing funding for these programs and will be a considerable channel for innovative start-ups to focus on the challenges in the Iraqi market.
Due to the connection between investor interests in Series A start-ups and organizational support for pre-concept start-ups, there has been a divide for start-ups at the idea stage. Many robust founders with innovative ideas have been unable to develop a business due to the uncertainty surrounding funding.
Founders with no funding channel end up developing low-quality technology infrastructures. Often, they outsource some of their core business functions to freelancers. The outcome is an unstable operating model based on unsteady technology that crumbles down immediately when the company scales.
The inaugural Iraqi Angel Investors Network was recently launched to assist start-ups in all stages with a special focus on the idea stage. These start-ups are set to reap major benefits from investors and local entrepreneurs. Founders can gain from their local knowledge and networks. To reduce risks in their businesses and attract more investors, founders should:
1. Register the Start-up Business
Investors are cautious of the legal complications of investing in a business with no legal form. Registering a business can be an expensive and lengthy process, but founders should initiate it before approaching investors.
2. Use your Equity
Your target market and team are crucial for start-up success. Paying high salaries at the beginning may be impossible, but founders can leverage equity stakes to attract powerful expertise.
3. Develop In-house Technology Capabilities
When technology is the core part of the start-up, consider building it in-house. While you may outsource some of your technical elements, you will still need in-house expertise to facilitate tech maintenance and management. Investors are attracted to start-ups with robust in-house tech expertise.
4. Plan to Fundraise
Before initiating the fundraising process, consider generating documents to promote your business. Potential investors will perceive your business plan and pitch as an image of your business and aspirations. Founders should demonstrate their plans, ideas, and target market clearly.
5. Know Your Strengths
Everyone in the organization chart, including the founder, should play a critical role in the start-up from the beginning. Founders should display their value addition to the entire business.
In Conclusion
Fundraising is challenging across the world, but it's particularly harder in Iraqi. Founders should develop insight into the dynamics and challenges of fundraising. There will be more fundraising news from Iraqi across the year. More investors are venturing into the e-Commerce and last-mile fields, which will attract more financing in the market.
The Fintech and agritech industries in Iraqi are attracting international attention even though start-ups are yet to venture into the industry. Fintech is critical, seeing that the sector's innovation will change the cash practice in Iraq and encourage consumers to adopt online payment.