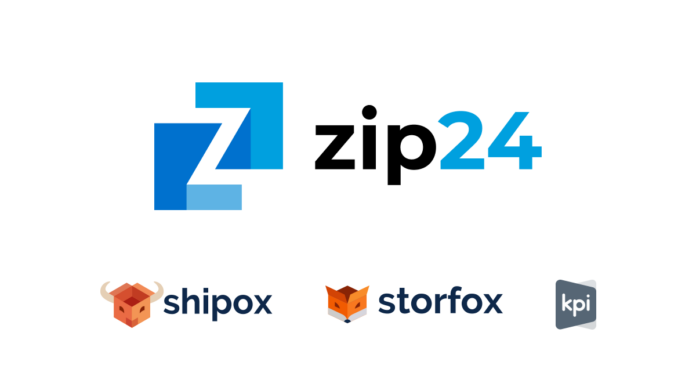 It was announced that the Dubai Headquartered logistic SaaS group, Zip24 has raised about $1.2M in a pre-series round. The round was led by Sturgeon Capital, a unique investment fund from the UK. The round was joined by Hayaat Group, Teqvisory, Robert Kay and that's not all. Some other angel investors from the region and the United Kingdom were also in the series round participation.
The startup was started earlier this year by Amazon executives from MENA, Muzaffar Karabaev, and Asif Keshodia. Ever since its foundation, the platform offers two different products including a warehouse management system named Storfox and a delivery management software called Shipox. They serve in over 20 countries over 100 E-commerce sectors including merchants, retailers, logistics services, FMCG companies, and restaurants.
The co-founders of Zip24 are specialized with experience in logistics and eCommerce. Muzaffar is known for his notable entrepreneurship who founded and led several businesses in Uzbekistan, the UK, and the UAE. Before starting Zip24, he was the CEO of Wing which is an eCommerce logistic startup that was co-founded by him back in 2016. It was later acquired by Amazon MENA in late 2017. On the other hand, Asif Keshodia was the Group CEO of Souq.com and Regional Finance Director of Amazon MENA. Both of them has worked a very large amount of time working on various eCommerce startups in the regional ecosystem along with merchants and other stakeholders and without a doubt, they understand their roles and points. And they teamed up to establish Zip24 to deal with things around logistics in the region.
"With our product suite from fulfillment to the last mile, we will ultimately enable our customers to help any e-commerce & on-demand delivery business to become more agile. We have already helped our customers to fulfill and deliver millions of orders over the past 12 months," started Zip24's co-founder and CEO Muzaffar Karabaev in a statement. "We aim to become the leading logistics technology enabler for our customers in the next phase of our growth."
Asif Keshodia, the co-founder and Executive Chairman of Zip24 said, "Our mission is to provide innovative and fast deploy-able logistics SaaS stacks to eCommerce merchants, logistics operators, and other customers. We help these customers to improve their experience and to achieve operational cost efficiencies."
"With our tech, they reduce their dependence on expensive delivery and fulfillment service providers, which sometimes take away a third of the revenues from their merchants. You name it – predictive forecasting with AI/ML tools, route optimization, and cross-border tracking. Our solution can do it all, and at a fraction of the cost of their existing service providers. We are in the business of saving our customers' revenues," he added.
Kiyan Zandiyeh, CEO of Sturgeon Capital, said, " Sturgeon is proud to be leading this round for zip24. We find the combination of a founding team of seasoned entrepreneurs and operators tackling an important issue in under-served and increasingly large markets, to make the opportunity particularly compelling, and are very much looking forward to working with the company."