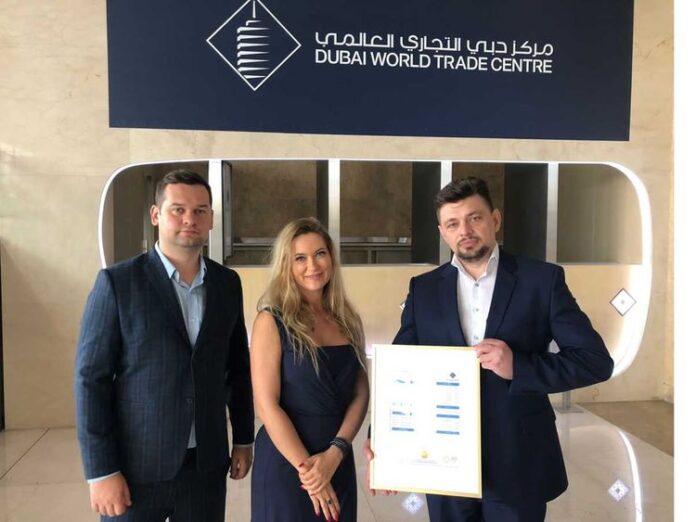 Russian entrepreneurs have managed to successfully open a crypto company at the Dubai World Trade Center free zone. ArteexChange have managed to gain an issued license for trading crypto goods which is the first of its kind. Arteex Change is a crypto and blockchain company founded by well-known Russian entrepreneurs Valery Kudryashov and Alexander Rusanov. They have a straightforward goal of creating a unique platform that will help people simplify the re-registration of all types of property, including real estate, yachts, cars, watches, and jewelry.
"Today, there is no similar service in Dubai, but the best conditions have been created for working on the basis of blockchain technologies. And so Dubai confirms its intention to always lead the way when it comes to high-tech," said Alexander Rusanov.
It was clarified by founder Valery Kudryashov about the transactions being formalized through the creation of exclusive NFT tokens. At the same time, the uniqueness of the innovation itself is already confirmed by the patent office and that's not all. The NFT tokens are unique digital certificate which is stored in the blockchain and later used for guaranteeing the authenticity of the product and its related exclusive uniqueness.
Victoria Mercadante who assisted in the company registration process at every stage noted that "Arteex Change is the first company to receive a DWTC free zone license to trade crypto commodities."
The financial regulators in the UAE had reached an official agreement back in September this year to officially authorize and provide assistance to the cryptocurrency trading in the Dubai World Trade Center free economic zone. It was announced by Free Zone Authority DWTC that they've signed the agreement with UAE Securities and commodities Authorities also known as SCA. And with the new agreement, it was further enhanced the UAE's emerging market to have a crypto-friendly global hub.