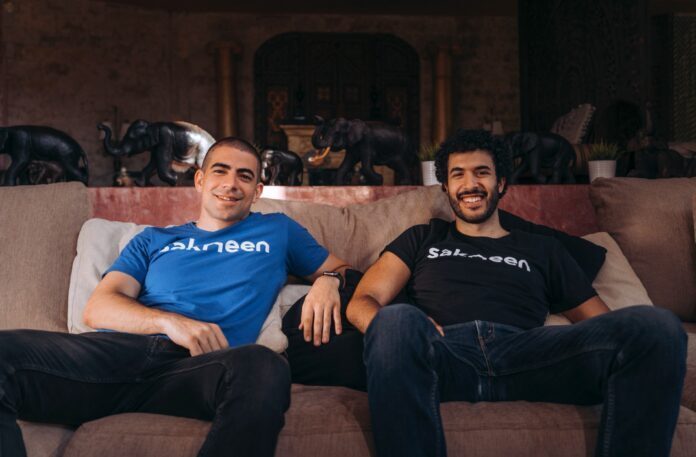 In a seed funding round, the Egypt-based online portal, Sakneen, that helps home buyers locate properties, has raised $1.1 million with support from Sarwa Capital and Foundation Ventures and led by Algebra Ventures.
Others entities that invested in the round were Nakhla VC – a Saudi-based fund, Hem+Spire – a US-based private equity real estate firm, and some angel investors from BlackRock, Google, and McKinsey etc.
In late 2019, Hussein El Kheshen Sakneen and Ramy Khorshed founded Sakneen.  Their goal was to make purchasing a home an enjoyable and easy process. The startup is of the opinion that with the continuous development of the real estate industry, there is an increasing difficulty for home buyers to make this vital investment decisions because of the ever-increasing possibilities and choices.
The company completed the Y Combinator program in August 2020. In November, they announced a partnership with the largest real estate brokerage firm in the country –Coldwell Banker Egypt. The partnership is to develop unique offerings and digital capabilities for both buyers and sellers.
Speaking about the round, CEO & Co-Founder of Sakneen, Ramy Khorshed, said, "With the recent investment strategy from the publicly listed financing group aiding Contact Financing and Contact Cars, Sarwa Capital,  we have a firm backing by leaders in the industry and we are well-placed to announce products across different categories and impress our customers with new and unique solutions.
"In a region with strong growth and demographics, this is a multi-billion-dollar opportunity. Also, the lack of publicly accessible data and the very low technology penetration creates a huge information imbalance. There is a tremendous opportunity for early adopters of data-driven tools and I believe that is what our supporters are glad to help us accomplish."
Co-Founder of Sakneen and Hussein El Kheshen CTO commented, "Our amazing tech team are working actively on many new features and over the next few weeks we will be launching them, in addition to some entirely new products we are happy to launch at a later time."
Principal at Algebra Ventures, Omar Khashaba, opined, "The real estate market is empowered by Sakneen with unique abilities, a market which hasn't seen enough disruption in spite of heavy VC funding.
It is quite a frustrating experience trying to find a home on the internet which is bedeviled by overzealous brokers and inaccurate listings. We are positive that Sakneen can differentiate itself meaningfully by managing the supply side and reshaping the search experience in novel ways. Hussein and Ramy are both world-class founders with the domain expertise and right skill sets. We are super excited to be with them on this journey."