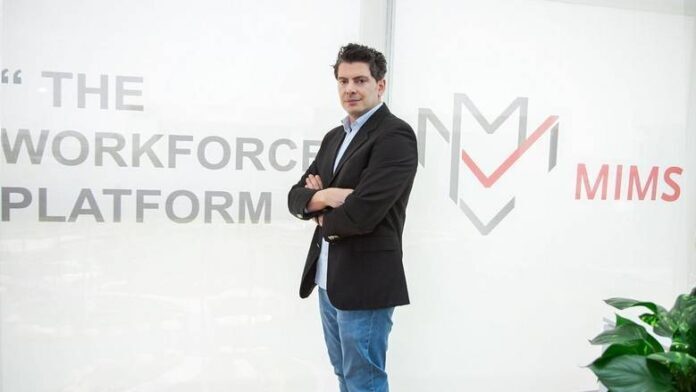 It was announced that Arrow Labs, a popular Dubai-based software startup has managed to raise $5M in Series A from Tim Draper's Draper Associate. There were participation in the round by Global Ventures and B&Y Ventures. The investment is notably the first investment ever made in the Middle East & North Africa by Draper. The firm has invested in other largest global technology companies before including Hotmail, Baidu, Tesla, Skype, and Twitter.
Arrow Labs was founded back in 2011 by Rami Darwish. Since its foundation, the startup has been building a suite of products including wearable, mobile apps which are packaged as subscriptions that provide access to businesses to manage their field operations. Their software on connecting front-line workers, machines, and facilities can help companies do make efficient choices on their operating costs while reducing them by 20 percent. It even increases staff productivity by 30 percent along with improving business efficiency by 40 percent.
The software works in a lot of different ways by removing complications regarding work distribution, scheduling, recourse-management, workflow automation, and route optimization. Arrow Labs has two different subscription plans that include a $35 and a $59 per month package.
This startup is serving clients across the MENA area, Europe, and the United States that include some notable names like G4S, Linde AG, Dubai Ports World, and Bnet. With the fresh funds, the startup is planning to expand its growth to new markets. Their plan also includes accelerating growth in the United States. They also aim to enhance the platform's machine learning capabilities with the latest fund received from the Series A round.
Rami Darwish, founder and Chief Executive Officer of Arrow Labs said, "Securing such strong financial support and backing from investors such as Tim Draper is transformative for our business. The funds will support our growth, further development of our MIMS platform, and accelerate our journey to connect the 80% of the global workforce that is deskless – and protect their jobs. We are ideally positioned to rapidly grow, and further expand our presence in the United States, and into South-East Asia."
Tim Draper, Founder & Managing Partner of Draper Associates said, "For many years, investment in critical remote working tools has focused almost exclusively on office-based staff. This has caused front-line workers to become disconnected. This is a global issue, affecting hundreds of millions of people, and a solution is required. Arrow Labs has really caught my eye. They have built the solution the world needs, which is already being used by some of the biggest global brands. The startup ecosystem in the MENA region is very exciting, and Arrow Labs is a unique player there. I'm delighted to make them one of my first investments in the region."
Noor Sweid, General Partner at Global Ventures, said, "Rami Darwish and the team at Arrow Labs have been our partners since 2018. From then until now, the company has been a leading player and innovator in its space, addressing a critical and global challenge in workforce management. We are strong supporters of reverse innovation and emerging market founders building cutting-edge technology with both regional and global potential, and Rami is definitely one such entrepreneur. We are thrilled to be a part of the next chapter of Arrow Labs.