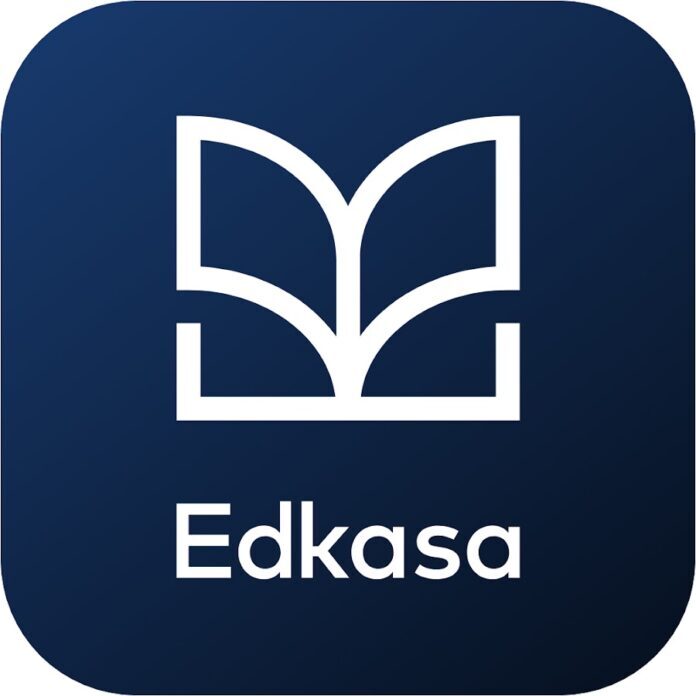 Announced today, Pakistani Lahore-based edtech Edkasa has raised about $320K in a pre-seed funding round. The round was closed a couple of months ago and it was led by i2i Ventures, but the announcement was made today instead. The round was joined by Zayn Capital, Walled City Co along with some of the most strategic Southeast Asian angel investors. They've also announced about launching their newest app for high school students for exam preparations. The app already went live on Google Play Store this week.
The company was founded back in 2017 by Fahad Tanveer and his wife Annum Sadiq. The duo formed the platform after coming to a realization that most of the high school students in Pakistan don't do well in school standardized exams when they reach high schools for the first time. Their aim was to fix this problem by launching Edkasa as an edtech in Pakistan.
Annum Sadiq stated on Edkasa, "We empathize with the fact that parents, teachers, schools, and society at large have a lot of resources, time, and effort vested in high-school students. We want to see students get top marks, continue their higher education, and increase our country's knowledge-based economy."
The husband and wife duo first started their journey on their edtech by providing lo-fi but extremely focused educational products along with a YouTube channel of their own to figure out how students manage to engage with the platform. Fahad Tanveer, the CEO of Edkasa stated about the platform, "We set goals on what success would look like and when we knew enough to aggressively go after our dream of helping millions of high school students prepare and do well on their exams."
The edtech section was developing since last year and their first product is the exam preparation app for high school students. Even before the app came live on Google Play Store, they did manage to reach thousands of students along with working with more than 40 schools directly. And by doing that, their services are being appreciated as the growth of their business rising constantly. And with their exam prep app, they're hoping to reach millions of high students within Pakistan.
The mobile app is reaching a very high amount of downloads on the Android platform with help for high school students ranging from Grade 9 to 12. It helps them to prepare properly for the standard board exams also known as BISE. The platform straight-up covers all twenty exam boards in Pakistan. In other words, the platform is pretty much offering an alternative to private tuitions for the students since they rely a lot on private tutors to do well in their tests and board exams.
The edtech sector is rapidly growing in Pakistan and Edkasa is one of the most popular ones to bring as many regional students to their platform. But that's not all, the app already contains more than 4.5k amount of educational content covering all the topics including Maths, Physics, Chemistry, Biology, and English. The educational videos are featured by one of the most qualified and passionate teachers teaching different concepts of all the subjects. The app also includes a lot of quizzes to help students to sharpen their skills on the subjects.
"We've known Annum and Fahad since Edkasa was a part of the i2i Accelerator, and they are exactly the kind of founders we like to back at i2i Ventures — focused on solving a large problem in a thoughtful and innovative way, learning from their large student user base which has informed the design of their new app. We are bullish about the edtech opportunity in Pakistan, especially in the exam prep space, highlighted by the impact of the pandemic on shifting students into online learning and validated by the growth of edtech in neighboring markets like India and Indonesia,"  said the co-founder and General Partner of i2i Ventures, Kalsooom Lakhani.