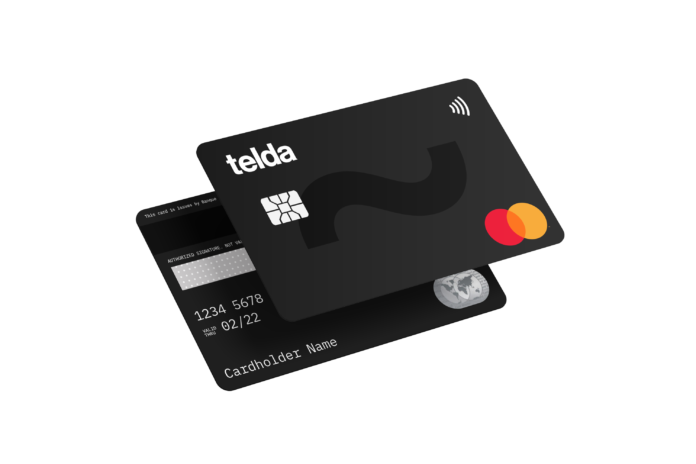 The Co-Founder and former Chief Technology Officer, Ahmed Sabbah is back with his new gig Telda after leaving the Egyptian transportation startup last month. Telda is a fintech platform that will innovate ways of spending money for Gen Z in the Middle East. The platform was launched earlier this week only in Egypt. It provides a lot of seamless user interface and functionalities including allowing users to sign up for a digital account very easily. And the most important part here is that you get a free Mastercard powered ATM card along with it which is amazing. It can be used simultaneously for online shopping payments and cash withdrawals.
The startup completely renovates the onboarding experience through its app allowing users to signup with only their phone numbers and National ID. And they won't even need other paperwork to receive a debit card at their doorstep. The startup already has stated, "Through Telda, sending money to family and friends is as easy as sending a WhatsApp message. By syncing their contact list, users will be able to send & request money instantly."
The Co-Founder and CEO of Telda, Ahmed Sabbah stated," We're calling it the money app. What we want to offer is a world-class experience for sending, receiving, and managing money. We've designed the app keeping Gen Z in mind who are digital natives. If you look at the banking products available in the market today, there's nothing that addresses them. We want to change that with Telda by building the first Gen Z-focused digital banking experience app for the Middle East."
The startup was founded by Ahmed Sabbah along with Youssef Sholqamy who's a former Uber engineer and several other team members that were previously engaged in popular companies including Facebook, Amazon, Noon, and Uber.
The only issue in Egypt is that they don't exactly offer an e-money license for fintech platforms that want to launch digitized bank-only solutions. And that means that it's practically impossible for anyone to establish a neo bank in Egypt right now. The only way Teldswas able to launch its app was by partnering with several local banks in the region. They gave a statement, "We share some details of our userbase with our banking partner for compliance and that's about it. They have neither any say nor any control in the experience we offer to our customers."
This fintech platform also aims at using similar models of the platform in Saudi Arabia in the next couple of months. The CEO of Telda, Ahmed Sabbah said,' "We expect many of users to have that use-case and eventually we plan to offer a dedicated offering to help them receive payments from their customers."
The platform currently doesn't allow offering for their merchants but it certainly is providing their services to business owners to make payments and receive money. The CEO is already in talks with several banks for partnering up about the coming regulations.