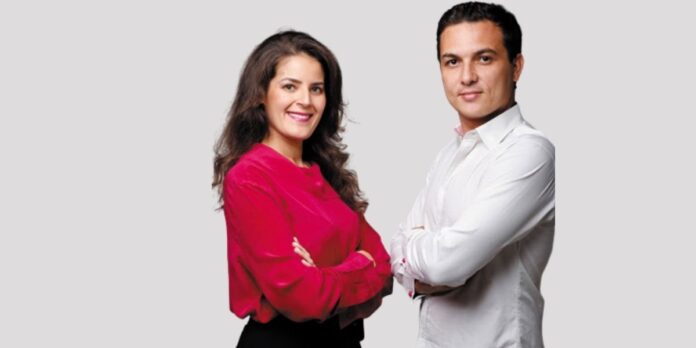 The popular b2b eCommerce platform Chari has managed to successfully raise about $5M in its latest seed funding round right after finishing up the summer'21 batch of Y Combinator. They also acquired Karny.ma, a Morocco-based FinTech platform before this funding round. This particular seed funding round was Co-led by Rocket Internet, Global Founders Capital, and P1 ventures. The funding round was also joined by both existing and new investors. That includes lug and Play, Y combinator, Village Capital / MetLife Foundation, Orange Ventures, Air Angels – Airbnb investors, SPE Capital, Pincus Private Equity, Reflect Ventures, The Chandaria family, Michael Lahyani, CEO and founder of Propertyfinder, and the management company of an American Ivy League University. This marks the first time a lot of investors have put investment in a startup in Morocco including GFC, PnP, Orange and, Village Capital.
Chari was founded by wife and husband Sophia Alj and Ismael Belkhayat last year. They're both regional Endeavor Entrepreneurs. And ever since the foundation of Chari, the platform has been partnering up with FMCG Multinationals and local manufacturers. Their partnership allows both FMCG Multinationals and local manufacturers to allow them to distribute their goods to local within 24 hours to local mom and pop shops. The platform also allows financial services via Karny.ma which they've acquired very recently.
It is recorded by the most recent Venture Investment Dashboard from August this year, this recent particular investment made it possible to ground the eCommerce industry in the MENA region in its ranking as the third-most funded ecosystem this year. While being the third most funded ecosystem, this investment drove the 73% YoY growth in capital raised. The platform has played a major role in driving the record-breaking number of exits in the MENA region over 2021 while backing 1 of 3 exists in Morocco aside from Waystocap which is acquired by Egypt-based MaxAB along with Dabadoc which is acquired by Orange MEA, a global Telecom Company.
It took four weeks to close the post YC funding and the round pretty much values Chari at $70M and that's not all. Chari literally comes as a startup that addresses the procurement issues of the 300k grocer stores of Morocco and Tunisia and it's the reason for the investor's excitement.
"We have carefully selected the VCs of this seed round based on their ability to help us build a great business. We are now focusing on achieving our short-term targets to raise a significant Serie A in six to nine months" Ismael Belkhayat, Cofounder and CEO of Chari highlighted.
These freshly raised funds will be used to expand both Chary and Karny to French-Speaking Africa. In addition, Chari plans to embed financial services such as digital payment, money transfer, and BNPL in its product roadmap.
"We are happy to lead the way of the nascent Moroccan startup ecosystem. We hope that this seed round will be one the first of a long series of noticeable seed funding in Moroccan Startups" Sophia Alj, Co-founder, and COO of Chari concluded.