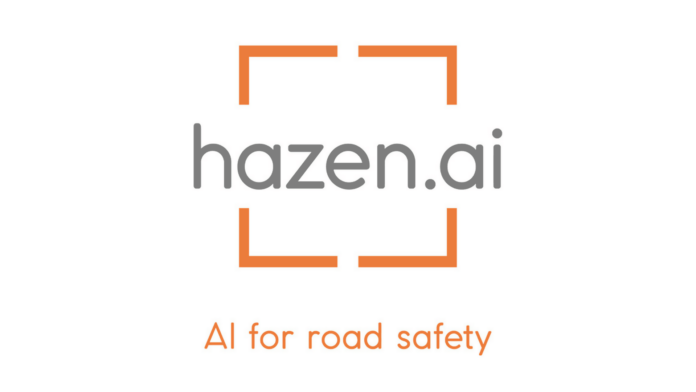 Artificial Intelligence (AI) is rapidly becoming one of the dominant forms of technology in the world. So it shouldn't come as a massive surprise that Hazen.ai, a company which specializes in creating intelligent traffic technology which utilizes AI to improve safety on the roads has gotten more investment in this arena. Their new partners, Wa'ed, known affectionately as the "entrepreneurship arm of Aramco", have given them a follow-up investment.
Who are Hazen.ai?
The brainchild of Sohaib Khan, Dr. Anas Basalamah Dr. Saleh Basalamah, and Muhammad Amin, Hazen.ai first came to the world in 2017, in Mecca al Mukarramah. This talented team of entrepreneurs used the software they devised to improve traffic systems, making them more effective. Their reach spread to places like Spain, the United States, the UK, Egypt, Peru and Oman. The company is also looking for projects in Nigeria, Argentina and Saudi Arabia to further expand their reach.
Hazen.ai has accolades from the International Road Federation thanks to their patented traffic management system. It combines computer vision software with AI and Machine Learning to generate a record of negative driving behavior and then spot it. The software created by the company allows for the reduction of fatalities on the roads by giving lawmakers access to dangerous drivers at a faster pace.
Above and Beyond
The software designed by Hazen.ai goes far above and beyond conventional speed camera technology. They can use their software to identify drivers who are not using a seat belt, make sudden changes in their lanes, or drive whilst using a phone.
Sohaib Khan, the CEO and Co-Founder of Hazen.ai, had this to say on the new financing.
"This second round of financing from Wa'ed will enable Hazen.ai to bring its life-saving technology to more regions around the world. As a Saudi start-up, we are grateful for the continued support from Aramco's entrepreneurship arm, which is helping bring Saudi solutions like Hazen.ai's to a global audience."
His statement was supported by Wassim Basrawi, the MD of Wa'ed. He commented that "We are thrilled to support game-changing Saudi start-ups such as Hazen.ai, whose innovative technology can help save lives around the planet, which offers venture capital investment, loan financing, and incubation. Companies like Hazen.ai are great ambassadors to showcase the Kingdom's entrepreneurial energy and talents to the world."
Expansion Ahead
It isn't a secret that Hazen.ai plans to use their new round of financial backing to improve their global reach. The intention is to approach new customers on the global marketplace, whilst maturing and developing their initial range of products.
Hazen.ai have already left a powerful mark on the world of traffic safety, and their growing development can only be interpreted as a good thing. It is the hope of the company and the people running it that their continued growth remains as consistent as recent times, with global expansion the next big step.