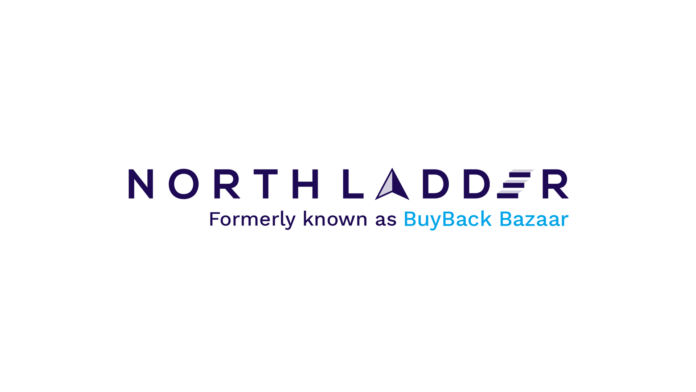 For the company North Ladder, known to some as BuyBack Bazaar, business is booming. The company has recently secured a $5M Series A funding round, led primarily by their new friends at BECO Capital. North Ladder, a secure trading platform based in the UAE, provides users with instantaneous access to verified buyers interested in second-hand goods, providing instant cash.
The company primarily focuses on electronics, such as laptops, tablets, phones, smartwatches, and luxury goods like watches and cars. They also have an option which allows users to buy back the products within a few months, in a manner which is similar to a pawnbroker.
Rebranding For the Future
The company itself used to operate by BuyBack Bazaar, but they will begin operations under the name of North Ladder, starting from now. The name change was deliberate, and a move to represent the company's overall strategy of supporting customers, whilst charting new markets, and elevating their financial situation like ascending the rungs of a ladder. It's a fitting name for a company with such a forward-thinking and upward attitude.
The success of North Ladder is documented well in the UAE. They have more than 15,000 transactions in their  home country, with more than 85 individual nationalities worked with, generating a commendable 4.9/5 rating in regards to customer satisfaction. The overall intention of the company is to establish a more prominent foothold in the US and Saudi Arabia, and a long-term goal of scaling the platform over an 18-24 month period.
Speaking to Dany Fartha, the CEO and Managing Partner at BECO Capital, we learned she had this to say:
"North Ladder has demonstrated tremendous success with its unique model of helping customers access immediate funds against their assets. The provision of a seamless and trusted digital platform for the sale of pre-owned goods has immense socially transformative potential on a global scale. We are excited about partnering with them to take their services to the next level."
New Team Members Help the Cause
To assist with it's plans for global expansion, North Ladder has made a series of new hires. For example, they recently appointed Sandeep Sherry, formerly of the ride-hailing business of Careem, as their new Co-Founder and CEO.
Speaking about the future of the company, Sandeep said that "our exciting partnership with the region's leading investor BECO Capital gives us the opportunity to scale operations in the UAE and expand to other strategic markets, with the mission of meaningfully impacting people across all strata of society. Our global auction brings professional buyers from around the world to compete and provide local customers with the best prices and no hidden surprises."
It's no secret that North Ladder has been recognized as being one of "Top 5 Innovative Start-ups in the MENA Region" by Village Capital, and has also seen commendations from Entrepreneur Middle East. The company has demonstrated a clear aptitude for the world of business, and their expansion plans are already moving forward. Thanks to their new funding, the sky's the limit.